Principal Chief Commissioner (IRS) Arrested by CBI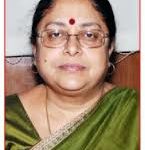 The Central Bureau of Investigation (CBI) has issued a grim press release dated 30.11.2016 stating that it has registered a case against Principal Chief Commissioner of Central Excise (an IRS officer), Chennai Zone & four Superintendents of Central Excise, Chennai on the allegations that during November, 2016, they conspired with each other and demanded illegal gratification for making favourable transfer postings of certain officers of Central Excise, on payment of Rs. One lakh per person. Further, one of the accused allegedly got an appointment of said Principal Chief Commissioner for delivering Rs.Two lakh at her residence on 29.11.2016.
According to press reports, the said Principal Chief Commissioner is Janaki Arun Kumar. She is an IRS officer of the 1978 batch.
Rs. 2 crore in cash found at the residence
It was reported that the CBI sleuths found Rs. 2 crore in cash at the residence of the Principal Chief Commissioner. The said cash was in the old currency notes of Rs. 500 and Rs. 1000.
Treasure trove of unaccounted assets
The CBI revealed that it has seized incriminating documents, around 37 liquor bottles including imported liquor, 83 numbers of gold coins weighing 684 grams (approx), cash of Rs. 7.93 lakh (approx) and a cash of Rs. two lakh as alleged bribe handed over at her residence; Fixed Deposits worth around Rs.1.2 crore (approx), property documents of five immovable assets at Chennai, Bangaluru & Aurangabad were also recovered. Cash of Rs.2.62 lakh (approx), FDs worth around 30 lakh, locker key and incriminating documents were also recovered from the premises of other accused persons.
It was also stated that several other bank accounts and lockers have not been opened yet. This implies that the seizure amount may be much higher.
Commissioner of Income-tax (Appeals) sentenced to three years rigorous imprisonment
The CBI has issued another press release dated 29.11.2016 stating that Shri V. P. Shamsuddin, then Joint Commissioner of Income Tax (Appeals-II), Bangalore, has been convicted u/s 13(2) r/w 13(1)(d)(ii) of Prevention of Corruption Act and sentenced to three years Rigorous Imprisonment with fine of Rs.3,00,000.
The CBI had registered a case on 21.09.1999 against Shri V. P. Shamsuddin stating that he had entered into a criminal conspiracy with others in the matter of passing two consolidated favourable appellate orders in favour of two persons in respect of 11 appeals on 27.09.1995 without hearing Assessing Officer and obtained only signature of authorised representative of said two persons. The Commissioner allowed tax relief of Rs.1,53,508 and Rs.1,60,197 to said two persons. A loss of Rs.3,13,705 was caused to Income Tax Department.