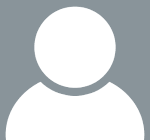 By Sashi Athota
Executive Summary
Dear Tax Professional,
Many thanks in advance for your time. I am a lawyer educated in the U.S. and admitted to the State Bar of California. Currently, I am doing a PhD at Victoria University of Wellington in New Zealand. For my research, I need to elicit the views of tax professionals in India through a survey. I hope you can spare a few minutes to consider the below survey. Please note that the survey is completely anonymous and no one, including me, will be able to identify any of the people who respond to the survey. The Human Ethics Committee of my university has given me permission to only conduct an anonymous survey and I am only allowed to use data collected anonymously. Any questions regarding the anonymity of the survey can be sent to my supervisor or the HEC convener, whose contact details are on the first page of the survey. Please contact me with any questions. Thanks for your time. Best regards,
Sashi
Anonymous Tax Survey
Click here to start the survey: http://vuw.qualtrics.com/jfe/form/SV_3fME1HjJkXrAHfo
10 Minutes to Complete
Respondents will remain completely anonymous
Survey to Record Opinions of Tax Professionals about the Indian Tax System
Approved by the Human Ethics Committee of Victoria University of Wellington, New Zealand
This research is anonymous. This means that nobody, including the researchers will be aware of your identity. By answering the survey, you are giving consent for us to use your responses in this research. Your answers will remain completely anonymous and entirely unidentifiable. Once you submit the survey, it will be impossible to retract your answer. Please do not therefore include any personal identifiable information in your responses.
Data collected by this survey will be kept secure and destroyed within 5 years from the date of this survey. The instructions on how to answer the survey are clearly mentioned on each page. The information from my research and the results of this survey will be used in my PhD dissertation and doctoral thesis and/or in academic publications and conferences.
I am a PhD (doctoral) student at Victoria University of Wellington, New Zealand. I invite you to participate in research I am conducting to understand the Indian tax appeal process and the behaviour of litigants in Indian tax appeal cases. Your participation in this survey will help me understand the tax appeal process and the behaviour of tax litigants better. This research has been approved by the Victoria University of Wellington Human Ethics Committee (ref. # 28612). This survey will ask you questions about the Indian tax administration and appeal systems. The survey will take you around 10 minutes to complete.
Please complete this online survey only once. Many thanks in advance for your time. Please feel free to contact me at sashi[dot]athota[at]vuw[dot]ac[dot]nz with any questions at any time.
Click here to start the survey: http://vuw.qualtrics.com/jfe/form/SV_3fME1HjJkXrAHfo
About the Author: Details are awaited
Pdf file of article: Not Available
Posted on: January 22nd, 2022
---
Disclaimer: This article is only for general information and is not intended to provide legal advice. Readers desiring legal advice should consult with an experienced professional to understand the current law and how it may apply to the facts of their case. Neither the author nor itatonline.org and its affiliates accepts any liabilities for any loss or damage of any kind arising out of any inaccurate or incomplete information in this article nor for any actions taken in reliance thereon. No part of this document should be distributed or copied (except for personal, non-commercial use) without express written permission of itatonline.org