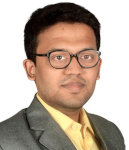 The All India Federation of Tax Practitioners (AIFTP Western zone) had organized a Webinar on June 14, 2020 on the subject of "Principles of Natural justice as applicable to Tax proceedings and Writs in taxation". The speaker was Advocate Mr. Manish J.Shah, Ahmedabad and Chairman was Dr K. Shivaram, Senior Advocate, Mumbai. For the benefit of the readers, a brief summary of the proceedings has been prepared by Advocate Shashi Bekal
Chairman in his introduction referred the Article 265 of the Constitution of India 1950.
"No tax shall be levied or collected except by authority of law"
Article 265 is the foundation for various Writ Petitions under the Income tax Law.