Rayala Corporation Pvt. Ltd vs. ACIT (Supreme Court) The issue involved in these appeals is no more res integra as this Court has decided in the case of Triad Resorts & Hotels P.Ltd vs. WTO (ITAT Bangalore) We highly deplore the attempts of the petitioner to knock the doors of the Tribunal again in the guise of seeking rectification of order alleging that additional ground of appeal was not decided. As m .....
CIT vs. Shree Balaji Alloys (Supreme Court) The issue raised in these appeals is covered against the Revenue by the decision of this Court in "Commissioner of Income Ta .....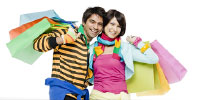 Great Savings. Every Day
CIT vs. Vinergy International Pvt. Ltd (Bombay High Court) The loss was not on account of derivatives but are in fact losses and gains in foreign exchange relating to the purchase and sales transactions i.e. creditors and debtors outstanding as on 31st March, .....
United Breweries Limited vs. DCIT (Karnataka High Court) The question arose whether s. 14A applies to a case where the motive of the assessee is to acquire controlling interest in a company and not to earn dividends. The Tribunal followed the judgement of t .....
Tulsidas Trading Pvt. Ltd vs. TRO (Bombay High Court) This conduct on part of the petitioner filing the petition inter alia seeking early hearing of its appeal before the CIT (A) and at the same time when the appeal is fixed for hearing by the CIT (A), t .....

Tally Solutions Pvt. Ltd vs. ACIT (ITAT Bangalore) Extending credit period for realization of sales to the AE is a closely linked transaction with the transaction of providing services to the AE and therefore cannot be treated as an individual and sep .....
Hyundai Rotem Company vs. ACIT (ITAT Delhi) Without any proper reason or change in the functionality and financial data, it cannot be held that these companies are to be excluded/included (as prayed for herein above), in the intermediary period .....
Rajeev B. Shah vs. ITO (ITAT Mumbai) It is a fact that the assessee has invested this amount of Rs.18,60,000/- in purchase of residential house within the stipulated period prescribed u/s 54F of the Act. But, it is not in the assessee' .....
Bombay High Court's Tax Bench Constitution w.e.f 22.08.2016 The Constitution of the Bombay High Court's Tax Bench w.e.f 22.08.2016 is as follows

Transfers Of Hon'ble Members Of The ITAT (August 2016)

Vide order dated 19.08.2016 passed by the Hon'ble President pursuant to the consultations with the Collegium of Income Tax Appellate Tribunal consisting of the President and two senior most Vice Pre .....

CBDT Order Of Promotion Of IRS Officers To Post Of Joint Commissioners Of Income-tax The CBDT has issued an order no. 149 of 2016 dated 22nd August 2016 stating that the President has promoted several officers of Indian Revenue Service to officiate on regular basis in the grade of Joi .....

Bombay High Court's Tax Bench Constitution w.e.f 22.08.2016 The Constitution of the Bombay High Court's Tax Bench w.e.f 22.08.2016 is as follows

Transfers Of Hon'ble Members Of The ITAT (August 2016)

Vide order dated 19.08.2016 passed by the Hon'ble President pursuant to the consultations with the Collegium of Income Tax Appellate Tribunal consisting of the President and two senior most Vice Pre .....

CBDT Order Of Promotion Of IRS Officers To Post Of Joint Commissioners Of Income-tax The CBDT has issued an order no. 149 of 2016 dated 22nd August 2016 stating that the President has promoted several officers of Indian Revenue Service to officiate on regular basis in the grade of Joi .....

Dear Income-Tax Dept, Please Inform Us Of The Remedial Measures Taken By You Pursuant To Directives And Strictures From Courts Dr. K. Shivaram, Senior Advocate, points out that while Courts are dutifully issuing directions and strictures with the sincere objective of putting the income-tax department on the right path, there .....
Dear NAMO, Walk The Talk – Here Are 20+ Steps To Deliver Tax Nirvana To Citizens And Foreign Investors Prime Minister Narendra Modi and Finance Minister Arun Jaitley spare no opportunity to talk about how to intend to usher in a "transparent, stable and predictable" tax regime. However, there .....
Good Riddance To The Judges Appointment Act But How To Prevent Skulduggery In Appointment Of Judges? The author, an eminent senior advocate, compliments the Supreme Court for having struck down the National Judicial Appointments Commission Act. He warns that the Act would have, if upheld, grossly und .....

s.69C. bogus purchase Guj H C. TA 265/08. Dt.1/8/16. Vardhman exports.

Held, If no cash is received back and purchase in stock register is backed by corresponding sales with payment through bank, no addition for .....
Capital/Revenue expenditure Guj. H C. Rameshchandra Luthra. TA 252/07. DT. 10/8/16.

Held, Once for all expenditure incurred for removal of restictive covenent or disability is a revenue expense.

R K Patel .....

The Digest is prepered by our editorial team by scanning several journals such as BCAJ, CTR, DTR, ITD, ITR, ITR (Trib), Income Tax Review, SOT, Taxman, Taxation, TLR, TTJ, BCAJ, ACAJ, etc.

This is the scanned version of the printed Board, signed by the Assistant Registrar, and so it is as reliable as it can get.

---

ITAT Bar Association, C/o Income Tax Appellate Tribunal, Old CGO Building, 4th Floor, Room No. 445 (Library), Maharashi Karve Road, Mumbai 400 020. Tel: (022) 2205 5138, Fax: (022) 2203 6119, E Mail: itatbarassociation@vsnl.com. Office Bearers for the year 2015-16: President: Shri. Subhash S. Shetty; Vice Presidents: Smt. Arati Vissanji, Shri. P. J. Pardiwalla; Imm. Past President: Shri. Arun P. Sathe; Hon. Secretaries: Shri Haresh P. Shah & Shri. Nitesh Joshi; Hon. Treasurer: Shri Satish Modi. Advisors: Shri. Arvind H. Dalal, Shri. Y. P. Trivedi, Shri. S. E. Dastur & Dr. K. Shivaram Credit: We thank AIFTP for generously allowing us to host a lot of their research material.

---