Vatsala Shenoy vs. JCIT (Supreme Court) The assessees, however, are attempting the wriggle out from payment of capital gain tax on the ground that it was a "slump sale" within the meaning of Section 2(42C) of the Act and there was no me .....
Dharamshibhai Sonani vs. DCIT (ITAT Ahmedabad) The Proviso to Section 50C inserted by the Finance Act 2016, with effect from 1st April 2017, on the recommendation of the Income Tax Simplification Committee (Easwar Committee) recognizes the genuine .....
G. S. Homes & Hotels P. Ltd vs. CIT (Supreme Court) The Karnataka High Court held, following Shree Nirmal Commercial vs. CIT 193 ITR 694 (Bom) and 213 ITR 361 (FB), that share capital and refundable deposits received by a housing company from its share .....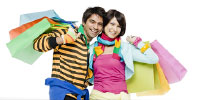 Great Savings. Every Day
Shreemati Devi vs. CIT (Allahabad High Court) Aforesaid attitude on the part of respondents is clearly arbitrary and shows an attitude of undue harassment to petitioner in the garb of public Revenue. Interest of public revenue does not authorize .....
Group M. Media India Pvt. Ltd vs. UOI (Bombay High Court) The action of the officer on the ground urged seems to be in complete variance with the higher echelons of administration of the tax administration being an assessee friendly regime. In fact, the CBDT .....
Dr. Gautam Sen vs. CCIT (Bombay High Court) We note that this action on the part of the revenue to issue the impugned notice ignoring the appraisal report is highly deplorable. We live in a Country governed by laws. The Officers of the Income T .....

Gajanan Constructions vs. DCIT (ITAT Pune) It is clear that the prescribed authority has been vested with the power to charge fees under section 234E of the Act only with regard to levy of fees by the substitution made by Finance (No.2) Act, 2 .....
International Management Group (UK) Ltd vs. ACIT (ITAT Delhi) In the present case certain activities are carried out by the appellant which are not even concerned with the functioning of the permanent establishment therefore in our view only the activities which .....
Rajendra Agarwal vs. DCIT (ITAT Mumbai) Now the legal issue qua the search is whether the block assessment as made by the AO was barred by limitation u/s 158BE(1)(b) of the Act. According to the provisions of section 158BE (1)(b) of the Act .....
Eminent Tax Counsel Appointed Judge Of High Court We are pleased to report that a leading and highly respected tax counsel has been appointed Judge of a High Court. The learned Judge will certainly deliver justice to taxpayers

< .....

CBDT Circular On Applicability of S. 195-I TDS To Payment Of Lump Sum Lease Premium The CBDT has issued Circular No. 35 /2016 dated 13.10.2016 in which it has clarified that lump sum lease premium or one-time upfront lease charges, which are not adjustable against periodic rent, paid .....
Transfers Of Hon'ble Members Of The ITAT (September 2016) Vide order dated 16.09.2016 passed by the Hon'ble President pursuant to the consultations with the Collegium of Income Tax Appellate Tribunal consisting of the President and two senior most Vice Pre .....

Eminent Tax Counsel Appointed Judge Of High Court We are pleased to report that a leading and highly respected tax counsel has been appointed Judge of a High Court. The learned Judge will certainly deliver justice to taxpayers

< .....

CBDT Circular On Applicability of S. 195-I TDS To Payment Of Lump Sum Lease Premium The CBDT has issued Circular No. 35 /2016 dated 13.10.2016 in which it has clarified that lump sum lease premium or one-time upfront lease charges, which are not adjustable against periodic rent, paid .....
Transfers Of Hon'ble Members Of The ITAT (September 2016) Vide order dated 16.09.2016 passed by the Hon'ble President pursuant to the consultations with the Collegium of Income Tax Appellate Tribunal consisting of the President and two senior most Vice Pre .....

Non-Appointment Of Vice-Presidents & Proposed Merger With Other Tribunals Spells Doom For The ITAT Dr. K. Shivaram, Senior Advocate, is upset at the inaction of the Government in appointing Vice-Presidents to the ITAT. He explains that this inaction demoralizes the hardworking Members of the ITAT a .....
Dear Income-Tax Dept, Please Inform Us Of The Remedial Measures Taken By You Pursuant To Directives And Strictures From Courts Dr. K. Shivaram, Senior Advocate, points out that while Courts are dutifully issuing directions and strictures with the sincere objective of putting the income-tax department on the right path, there .....
Dear NAMO, Walk The Talk – Here Are 20+ Steps To Deliver Tax Nirvana To Citizens And Foreign Investors Prime Minister Narendra Modi and Finance Minister Arun Jaitley spare no opportunity to talk about how to intend to usher in a "transparent, stable and predictable" tax regime. However, there .....

Legal Crystal: The Easiest and Reliable Law Search Engine Internet technology today is, without a shadow of doubt, one of the most used source for the collection of information. Today, people from all walks of life make use of this amazing technology to get .....
s.11 exemption reopening SCA 15715/2010. Dt. 30/9/16. Gujarat text book board. Gujarat high court

Held, If s. 11 is processed in assessment, reopening cannot be permitted even within 4 years from end of relevant as .....

The Digest is prepered by our editorial team by scanning several journals such as BCAJ, CTR, DTR, ITD, ITR, ITR (Trib), Income Tax Review, SOT, Taxman, Taxation, TLR, TTJ, BCAJ, ACAJ, etc.

This is the scanned version of the printed Board, signed by the Assistant Registrar, and so it is as reliable as it can get.

---

ITAT Bar Association, C/o Income Tax Appellate Tribunal, Old CGO Building, 4th Floor, Room No. 445 (Library), Maharashi Karve Road, Mumbai 400 020. Tel: (022) 2205 5138, Fax: (022) 2203 6119, E Mail: itatbarassociation@vsnl.com. Office Bearers for the year 2015-16: President: Shri. Subhash S. Shetty; Vice Presidents: Smt. Arati Vissanji, Shri. P. J. Pardiwalla; Imm. Past President: Shri. Arun P. Sathe; Hon. Secretaries: Shri Haresh P. Shah & Shri. Nitesh Joshi; Hon. Treasurer: Shri Satish Modi. Advisors: Shri. Arvind H. Dalal, Shri. Y. P. Trivedi, Shri. S. E. Dastur & Dr. K. Shivaram Credit: We thank AIFTP for generously allowing us to host a lot of their research material.

---