K Raveendranathan Nair vs. CIT (Supreme Court) We may mention at the outset that after referring to the judgments noted above even the High Court in the impugned judgment has accepted that right of appeal is not a matter of procedure and that it i .....
The Citizens Cooperative Society Ltd vs. ACIT (Supreme Court) It is pointed out by the Assessing Officer that the assessee is catering to two distinct categories of people. The first category is that of resident members or ordinary members. There may not be any .....
CIT vs. Hindustan Petroleum Corporation Ltd (Supreme Court) At the outset, it needs to be emphasised that the aforesaid provisions of the Act use both the expressions, namely, 'manufacture' as well as 'production'. It also becomes clear after reading t .....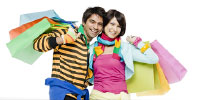 Great Savings. Every Day
Pr CIT vs. Emirates Technologies Pvt Ltd (Delhi High Court) The CIT(A) noted that no specific query had been put to the Assessee by drawing his attention to Section 271 AAA of the Act asking him to specify the manner in which the undisclosed income, surrendere .....
CIT vs. D. K. Garg (Delhi High Court) The legal position in respect of an accommodation entry provider seeking the benefit of 'peak credit' appears to have been totally overlooked by the ITAT in the present case. Indeed, if the Assessee a .....
Digipro Import & Export Pvt. Ltd vs. UOI (Delhi High Court) It is telltale that even after the Court issued notice to the Department in the present petition, the above instructions of the ADC have not been complied with. The undated cheques remained with the D .....

Spectrum Coal & Power Ltd vs. ACIT (ITAT Mumbai) We have also gone through the provisions of Section 43(1) as well as Explanation 10 thereof. We noted that Section 43(1) defines the actual cost to mean the actual cost of the assets of the assessee r .....
GTC Industries Limited vs. ACIT (ITAT Mumbai) (Special Bench) In situations like this case, one may fall into realm of "preponderance of probability" where there are many probable factors, some in favour of the assessee and some may go against the assessee. .....
DCIT vs. Hita Land Private Limited (ITAT Mumbai) It is to be noted that the earlier period of 'four years' has been substituted with 'six months' by the Finance Act, 2016 with effect from 01/06/2016. However, we find that no distinction has .....
CBDT Order Promoting Officers To Post Of Principal Commissioner Of Income-tax The CBDT has vide Order No. 137 of 2017 dated 16th August 2017 promoted several officers to the grade of Principal Commissioner of Income-tax (level 15 In the pay matrix Rs. 1,82,200 - 2,24,100) wef t .....
Transfer Of Hon'ble Members Of The ITAT (August 2017) Two Hon'ble Members of the ITAT, being a Judicial Member and an Accountant Member, have been transferred with effect from 16th August 2017 in public interest.

Download The Companies (Amendment) Bill, 2017 As Passed By The Lok Sabha

The Companies (Amendment) Bill, 2017 carries out important amendments to the Companies Act, 2013. The Bill was passed by the Lok Sabha on 27th July 2017. The Bill incorporates amendments in relation t .....

CBDT Order Promoting Officers To Post Of Principal Commissioner Of Income-tax The CBDT has vide Order No. 137 of 2017 dated 16th August 2017 promoted several officers to the grade of Principal Commissioner of Income-tax (level 15 In the pay matrix Rs. 1,82,200 - 2,24,100) wef t .....
Transfer Of Hon'ble Members Of The ITAT (August 2017) Two Hon'ble Members of the ITAT, being a Judicial Member and an Accountant Member, have been transferred with effect from 16th August 2017 in public interest.

Download The Companies (Amendment) Bill, 2017 As Passed By The Lok Sabha

The Companies (Amendment) Bill, 2017 carries out important amendments to the Companies Act, 2013. The Bill was passed by the Lok Sabha on 27th July 2017. The Bill incorporates amendments in relation t .....

Appointment Of Tribunal Members Rules 2017 – A Veiled Coup By The Executive Over The Judiciary? A Long Legal Battle Ahead! Dr. K. Shivaram, Senior Advocate, has sent the grim warning that new terms of appointment and removal of the Tribunal Members does not auger well for the independence of the institution. He says that .....
Can A Judge Appointed President Of The ITAT Do Judicial Work Of Hearing And Deciding Appeals? The learned author has raised the seminal question whether if a judge of the High Court is appointed President of the ITAT, he constitutes a "Member" and has the jurisdiction to hear and .....
Important Case Laws Relating To Taxability Of Black Money (Demonetisation) & Levy Of Penalty Thereon Advocate Neelam C. Jadhav has prepared a compilation of important judgements relating to the taxability of unaccounted black money deposited in bank accounts in the wake of demonetisation. The compila .....

s. 132A and seizure of cash Gujarat high court. SCA 20532 / 2015 dated 9/8/17
ITO (Investigation) vs. DSP & others

Held, In absence of requisition u/s 132A or crimainal case by police, seizure of cash by inte .....
s.245 I Finality TA 276/2017 B. Nanji. Guj H C. Dt 26/7/17

Held, s. 245 I attaches finality to taxing of an issue in dispute.
Taxation of another assessee as a right person thereafter cannot be a corre .....

The Digest is prepered by our editorial team by scanning several journals such as BCAJ, CTR, DTR, ITD, ITR, ITR (Trib), Income Tax Review, SOT, Taxman, Taxation, TLR, TTJ, BCAJ, ACAJ, etc.

This is the scanned version of the printed Board, signed by the Assistant Registrar, and so it is as reliable as it can get.

---

ITAT Bar Association, C/o Income Tax Appellate Tribunal, Old CGO Building, 4th Floor, Room No. 445 (Library), Maharashi Karve Road, Mumbai 400 020. Tel: (022) 2205 5138, Fax: (022) 2203 6119, E Mail: itatbarassociation@vsnl.com. Office Bearers for the year 2015-16: President: Shri. Subhash S. Shetty; Vice Presidents: Smt. Arati Vissanji, Shri. P. J. Pardiwalla; Imm. Past President: Shri. Arun P. Sathe; Hon. Secretaries: Shri Haresh P. Shah & Shri. Nitesh Joshi; Hon. Treasurer: Shri Satish Modi. Advisors: Shri. Arvind H. Dalal, Shri. Y. P. Trivedi, Shri. S. E. Dastur & Dr. K. Shivaram Credit: We thank AIFTP for generously allowing us to host a lot of their research material.

---