CIT vs. Shree Balaji Alloys (Supreme Court) The issue raised in these appeals is covered against the Revenue by the decision of this Court in "Commissioner of Income Ta .....
CIT vs. CitiBank N.A. (Supreme Court) It was argued on behalf of the Revenue, that in view of the judgment in Vijaya Bank Ltd.'s case [1991] 187 ITR 541 (SC), even if the securities were treated as part of the trading assets, the income t .....
CIT vs. Trans Asian Shipping Services Pvt. Ltd (Supreme Court) When the scheme of the aforesaid special provision for computation of income under TTS is exempted, we find the balance tilted in favour of the assessee as that was the precise purpose in introducing .....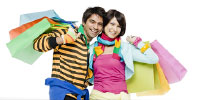 Great Savings. Every Day
CIT vs. TCL India Holdings Pvt. Ltd (Bombay High Court) Instruction No.3/2012 dated 11th April, 2012 of the CBDT also sets out the parameters of performance of the counsel for renewal of his appointment, one of the criteria mentioned therein is the number .....
CIT vs. Halliburton Export Inc (Delhi High Court) The short question considered by the Court in Bindiya H. Malkani vs. CIT (Bombay High Court) Consequent to the vendor not honouring the agreement dated 18th May, 1980, all that the appellant had was a right to seek specific performance which he sought to enforce by filing the suit. The appell .....

Jaipuria Infrastructure Developers vs. ACIT (ITAT Delhi) The AO has not made assessment on the basis of incriminating material unearthed during search and seizure operation conducted u/s 132 rather proceeded u/s 153A of the Act on the basis of some pre-sear .....
ACIT vs. Jindal Power Limited (ITAT Raipur) The amendment in the scheme of Section 37(1), which has been introduced with effect from 1st April 2015, cannot be construed as to disadvantage to the assessee in the period prior to this amendment. T .....
R K P Company vs. ITO (ITAT Raipur) It will be wholly inappropriate for us to choose views of one of the High Courts based on our perceptions about reasonableness of the respective viewpoints, as such an exercise will de facto amount to .....
CBDT Instruction On When A "Limited Scrutiny" Case Can Be Converted Into A "Complete Scrutiny" Case By The AO The CBDT has issued Instruction No. 5/2016 dated 14th July 2016 by which it has, in order to ensure that maximum objectivity is maintained in converting a case falling under 'Limited Scrutiny' int .....
CBDT Directs Expeditious Issue Of Refunds In Non-CASS Cases & Relaxation Of S. 245 Requirements With a view to provide relief to small taxpayers, the CBDT has issued an Office Memorandum dated 14th July 2016 directing that refunds up to Rs. 5,000 as also refunds in cases where arrear demand is u .....
Income Declaration Scheme 2016 – Govt Revises Time Schedule for Making Payments Under The Scheme The Ministry of Finance has issued a press release by which it has stated that the time schedule for making payments under the Income Declaration Scheme 2016 have been revised