ACIT vs. Micro Labs Ltd (Supreme Court) While Hon'ble Mr. Justice Anil R. Dave took the view that the judgement of the Delhi High Court in Great Eastern Exports v. Commissioner of Income-Tax2 [2011] 332 ITR 14 (Delhi) lays down the correct .....
CIT vs. Bank Of Nova Scotia (Supreme Court) We have carefully considered the rival submissions. In the instant case we are not dealing with collection of tax u/s 201(1) or compensatory interest u/s 201(1A). The case of the assessee is that thes .....
M/s Ganapathy & Co vs. CIT (Supreme Court) It is well settled that issues of fact determined by the Tribunal are final and the High Court in exercise of its reference jurisdiction should not act as an appellate Court to review such findings of .....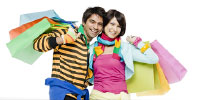 Great Savings. Every Day
CIT vs. Pentair Water India Pvt. Ltd (Bombay High Court) The said Companies are no doubt large and distinct companies where the area of development of subject services are different and as such the profit earned therefrom cannot be a bench-marked or equated .....
DIT vs. New Skies Satellite BV (Delhi High Court) This Court is of the view that no amendment to the Act, whether retrospective or prospective can be read in a manner so as to extend in operation to the terms of an international treaty. In other word .....
Safina Hotels Private Limited vs. CIT (Karnataka High Court) It is clear that the notice is issued proposing to levy penalty under Section 271(1)(b) of the Act whereas the order is passed by the Assessing Officer under Section 271(1)(c) of the Act which clearly .....

Goldman Sachs (India) Securities Pvt. Ltd vs. ITO (ITAT Mumbai) Section 100-105 r.w.s. 391of the CA deal with reduction of capital and obtaining permission of the Court. Clearly, both deal with different situations. The Hon'ble Jurisdictional High Court has deal .....
Radiant Premises Pvt. Ltd vs. ACIT (ITAT Mumbai) The word 'rent' connotes a return given by the tenant or occupant of the land or corporeal hereditaments to the owner for the possession and use thereof. It is a sum agreed between the tenant and .....
DCIT vs. Syncom Formulations (I) Ltd (ITAT Mumbai) Receiving of gifts by doctors was prohibited by MCI guidelines, giving of the same by manufacturer is not prohibited under any law for the time being in force. Giving small gifts bearing company logo .....
Eminent Jurists Laud ITAT For Stellar Contribution Towards Justice But Also Call For Introspection Into Its Deficiencies During the Platinum Jubilee Celebrations of the ITAT which were recently held, eminent legal luminaries expressed their appreciation at the stellar contribution rendered by the ITAT towards the cause .....
Give Utmost Priority To, And Focus On, Collection Of Tax Demand Now: CBDT Chief To Dept Shri. Atulesh Jindal, the Chairperson of the CBDT, has addressed a letter dated 05.02.2016 to the Principal Chief Commissioners of Income-tax in which he has stated that the growth in collection of di .....
CBDT Directive Regarding Issue Of Online TDS Certificates U/s 195(2) And 195(3) The CBDT has issued TDS instruction No. 51 dated 04.02.2016 in which important directions have been given with regard to the functionality for issue of online TDS certificates u/s 195(2) and 195(3) fo .....
Art of Legal Writing: Impact and Analysis CA Dr Arpit Haldia has explained that legal documents like written submissions, applications and petitions have to be precisely drafted so that the persons reading them are able to extract the informa .....
Complete Guide To Filing Appeals Before CIT(A) And Drafting Applications For Stay Of Demand Advocate Rahul R. Sarda, Advocate has meticulously explained the entire procedure for filing appeals before the CIT(A) and drafting applications for stay of demand. The author has also prepared a che .....
Whether A Liability Exists For Filing Return Of Income In Case Of A Foreign Company Earning Non Taxable Income? Chirag Wadhwa has analyzed the raging controversy as to whether a foreign company is liable to furnish a return of its income under section 139(1) of the Income-tax Act, 1961 even though its income is .....
Good Riddance To The Judges Appointment Act But How To Prevent Skulduggery In Appointment Of Judges? The author, an eminent senior advocate, compliments the Supreme Court for having struck down the National Judicial Appointments Commission Act. He warns that the Act would have, if upheld, grossly und .....
New ITAT Members Should Be Formally Tutored Of Their Duties & Rights Before Being Permitted To Judge Matters The author, an eminent senior advocate, points out that the orders passed by the ITAT have severe ramifications on the taxpayers and the department and that it is essential that its Members undergo ri .....
Can Revenue Launch Prosecution Without Waiting For The Outcome Of Appellate Proceedings? The author expresses concern over the proposal of the Income-tax department to launch prosecution proceedings against taxpayers without waiting for the outcome of the appeals filed by them. He argues .....
Deduction u/s 54 Sale of residences House Long term capital gain arise.
For deduction u/s 54 purchase new residence house by borrowed fund only than deduction allow?
.....
LP Sahu- Accountant Member of ITAT –Delhi Speech of Hon'ble CJI in the 75th Platinum Jubilee Celebration- In his speech Hon'ble Justice Thakur has said that five to ten minutes time is very meager for judging the qualities of a person for .....
The Digest is prepered by our editorial team by scanning several journals such as BCAJ, CTR, DTR, ITD, ITR, ITR (Trib), Income Tax Review, SOT, Taxman, Taxation, TLR, TTJ, BCAJ, ACAJ, etc.
This is the scanned version of the printed Board, signed by the Assistant Registrar, and so it is as reliable as it can get.
---
ITAT Bar Association, C/o Income Tax Appellate Tribunal, Old CGO Building, 4th Floor, Room No. 445 (Library), Maharashi Karve Road, Mumbai 400 020. Tel: (022) 2205 5138, Fax: (022) 2203 6119, E Mail: itatbarassociation@vsnl.com. Office Bearers for the year 2015-16: President: Shri. Subhash S. Shetty; Vice Presidents: Smt. Arati Vissanji, Shri. P. J. Pardiwalla; Imm. Past President: Shri. Arun P. Sathe; Hon. Secretaries: Shri Haresh P. Shah & Shri. Nitesh Joshi; Hon. Treasurer: Shri Satish Modi. Advisors: Shri. Arvind H. Dalal, Shri. Y. P. Trivedi, Shri. S. E. Dastur & Dr. K. Shivaram Credit: We thank AIFTP for generously allowing us to host a lot of their research material.
---