DCIT vs. Ace Multi Axes Systems Ltd (Supreme Court) The observations in the impugned order are that the object of legislature is to encourage industrial expansion which implies that incentive should remain applicable even where on account of industrial .....
CIT vs. Goodwill Theatres Pvt Ltd (Supreme Court) High Court has dismissed the appeal preferred by the appellant herein only on the ground that the decision relied upon by the Tribunal i.e. in the case of Narang Overseas Pvt. Ltd. v. ACIT, Mumbai – .....
Daniel Merchants Private Limited vs. ITO (Supreme Court) The Commissioner of Income Tax had passed an order under Section 263 of the Income Tax Act, 1961 with the observations that the Assessing Officer did not make any proper inquiry while making the asses .....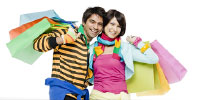 Great Savings. Every Day
Stovekraft India vs. CIT (Himachal Pradesh High Court) "substantial expansion" can be on more than one occasion. Meaning of expression "substantial expansion" is defined in clause [8(ix)] of Section 80-IC and with each such endeavour, if the asses .....
Maharaj Garage & Company vs. CIT (Bombay High Court) The provision of Section 271(1)(c)(iii) of the Income Tax does not attract the rule of presumption of mens rea and it cannot be equated with the provision in the Criminal Statute. The penalty is for d .....
Pr CIT vs. Baisetty Revathi (Andhra Pradesh High Court) On principle, when penalty proceedings are sought to be initiated by the revenue under Section 271(1)(c) of the Act of 1961, the specific ground which forms the foundation therefor has to be spelt out .....

Amira Pure Foods Pvt. Ltd vs. Pr CIT (ITAT Delhi) The ld PCIT has not referred to Explanation 2 of section 263 of the Act which has been inserted with effect from 01.06.2015 however we agree with the finding of the coordinate bench in the case of
Nilesh Janardan Thakur vs. ITO (ITAT Mumbai) The AO has observed in his assessment order that SPCL has not taken any action for recovery of the amount, even after lapse of three years from the date of payment. The AO further observed that though .....
DCIT vs. Studio Aethletic Health & Hospitality Pvt. Ltd (ITAT Mumbai) From the above, it is apparent that the ld. Commissioner of Income Tax (Appeals)'s reliance upon the so called retraction of the admission during search is not cogent. Similarly, the ld. Commissione .....
Bombay High Court's Tax Bench Constitution w.e.f 11.12.2017 The Tax Bench of the Hon'ble Bombay High Court with effect from 11th December 2017 is as follows

Press Release Reg Suspension Of Dy CIT For Demanding Bribe And Harassing Taxpayer In Scrutiny Case

The Ministry of Finance has issued a press release dated 8th December 2017 stating a complaint was received making serious allegations against a Deputy Commissioner of Income Tax for harassing a taxpa .....

Press Release + S. 119 Order Reg Extension By CBDT Of Due Date For Linking Of Aadhaar With PAN The Ministry of Finance has issued a press release dated 8th December 2017 together with an order of the same date issued u/s 119 of the Income-tax Act, 1961 (the Act) stating that the due date under .....

Bombay High Court's Tax Bench Constitution w.e.f 11.12.2017 The Tax Bench of the Hon'ble Bombay High Court with effect from 11th December 2017 is as follows

Press Release Reg Suspension Of Dy CIT For Demanding Bribe And Harassing Taxpayer In Scrutiny Case

The Ministry of Finance has issued a press release dated 8th December 2017 stating a complaint was received making serious allegations against a Deputy Commissioner of Income Tax for harassing a taxpa .....

Press Release + S. 119 Order Reg Extension By CBDT Of Due Date For Linking Of Aadhaar With PAN The Ministry of Finance has issued a press release dated 8th December 2017 together with an order of the same date issued u/s 119 of the Income-tax Act, 1961 (the Act) stating that the due date under .....

Appointment Of Tribunal Members Rules 2017 – A Veiled Coup By The Executive Over The Judiciary? A Long Legal Battle Ahead! Dr. K. Shivaram, Senior Advocate, has sent the grim warning that new terms of appointment and removal of the Tribunal Members does not auger well for the independence of the institution. He says that .....
Can A Judge Appointed President Of The ITAT Do Judicial Work Of Hearing And Deciding Appeals? The learned author has raised the seminal question whether if a judge of the High Court is appointed President of the ITAT, he constitutes a "Member" and has the jurisdiction to hear and .....
Important Case Laws Relating To Taxability Of Black Money (Demonetisation) & Levy Of Penalty Thereon Advocate Neelam C. Jadhav has prepared a compilation of important judgements relating to the taxability of unaccounted black money deposited in bank accounts in the wake of demonetisation. The compila .....

Re: Reopening on basis of post assessment information I want to know this assessment. .....
Re: Applicability of the Prohibition of Benami Property Transactions Act, 1988 Taxation and taxation I would like to know the same. .....

The Digest is prepered by our editorial team by scanning several journals such as BCAJ, CTR, DTR, ITD, ITR, ITR (Trib), Income Tax Review, SOT, Taxman, Taxation, TLR, TTJ, BCAJ, ACAJ, etc.

This is the scanned version of the printed Board, signed by the Assistant Registrar, and so it is as reliable as it can get.

---

ITAT Bar Association, C/o Income Tax Appellate Tribunal, Old CGO Building, 4th Floor, Room No. 445 (Library), Maharashi Karve Road, Mumbai 400 020. Tel: (022) 2205 5138, Fax: (022) 2203 6119, E Mail: itatbarassociation@vsnl.com. Office Bearers for the year 2015-16: President: Shri. Subhash S. Shetty; Vice Presidents: Smt. Arati Vissanji, Shri. P. J. Pardiwalla; Imm. Past President: Shri. Arun P. Sathe; Hon. Secretaries: Shri Haresh P. Shah & Shri. Nitesh Joshi; Hon. Treasurer: Shri Satish Modi. Advisors: Shri. Arvind H. Dalal, Shri. Y. P. Trivedi, Shri. S. E. Dastur & Dr. K. Shivaram Credit: We thank AIFTP for generously allowing us to host a lot of their research material.

---