Industrial Infrastructure Development Corporation (Gwalior) M.P. Ltd vs. CIT (Supreme Court) The CIT had no express power of cancellation of the registration certificate once granted by him to the assessee under Section 12A till 01.10.2004. It is for the reasons that, first, there was no expr .....
Kudrat Sandhu vs. UOI (Supreme Court) All appointments to be made in pursuance to the selection made by the interim Search-cum-Selection Committee shall abide by the conditions of service as per the old Acts and the Rules. A further direc .....
CIT vs. Essar Teleholdings Ltd (Supreme Court) There is no indication in Rule 8D to the effect that Rule 8D intended to apply retrospectively. Applying the principles of statutory interpretation for interpreting retrospectivity of a fiscal statu .....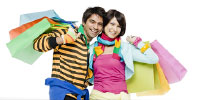 Great Savings. Every Day
Danisco India Private Ltd vs. UOI (Delhi High Court) Having regard to the position of law explained in Azadi Bachao Andolan Vs. Union of India, (2003) 263 ITR 706 (SC) and later followed in numerous decisions that a Double Taxation Avoidance Agreement a .....
CST vs. Shri Krishna Chaitanya Enterprises (Bombay High Court) The promoter has to maintain, safeguard and protect the property and look after the day-to-day wear and tear. Therefore, when he maintains the structure or repairs it, he is not rendering a taxable se .....
Abicor and Binzel Technoweld Pvt. Ltd vs. UOI (Bombay High Court) We do not think that these are satisfactory state of affairs. A tax like Goods and Services Tax was highly publicised and termed as popular. We had yet not seen a celebration of New Tax regime, but th .....

Rashtriya Chemicals & Fertilizers Limited vs. CIT (ITAT Mumbai) The only question that survives for our consideration is that whether the omission to carry out the stated adjustment in the Book profits as envisaged by Ld. CIT has made the quantum order erroneous a .....
Seema Sabharwal vs. ITO (ITAT Chandigarh) If the assessee at the time of assessment proceedings, proves that he has already invested the capital gains on the purchase / construction of the new residential house within the stipulated period, t .....
Rajat B Mehta vs. ITO (ITAT Ahmedabad) The expression used in the statute is "cost of the residential house so purchased" and it does not necessarily mean that the cost of the residential house must remain confined to the cost of civil .....
CBDT Order Of Postings & Transfers Of Commissioners Of Income-Tax The CBDT has vide Order No. 30 of 2018 dated 19.02.2018 ordered the postings and transfers of officers in the grade of Commissioner of Income-tax with immediate effect and until further orders

Farewell To ITAT Member On Retirement A Full Court reference on the occasion of retirement of Hon'ble Shri. D T. Garasia, Judicial Member, was held on Thursday, 15th February 2018

CBDT Instruction Reg Conduct Of E-Assessment Proceedings

The CBDT has issued Instruction No. 01/2018 dated 12th of February, 2018 by which it has issued important instructions with regard to the conduct of assessment proceedings in scrutiny cases electronic .....

CBDT Order Of Postings & Transfers Of Commissioners Of Income-Tax The CBDT has vide Order No. 30 of 2018 dated 19.02.2018 ordered the postings and transfers of officers in the grade of Commissioner of Income-tax with immediate effect and until further orders

Farewell To ITAT Member On Retirement A Full Court reference on the occasion of retirement of Hon'ble Shri. D T. Garasia, Judicial Member, was held on Thursday, 15th February 2018

CBDT Instruction Reg Conduct Of E-Assessment Proceedings

The CBDT has issued Instruction No. 01/2018 dated 12th of February, 2018 by which it has issued important instructions with regard to the conduct of assessment proceedings in scrutiny cases electronic .....

Appointment Of Tribunal Members Rules 2017 – A Veiled Coup By The Executive Over The Judiciary? A Long Legal Battle Ahead! Dr. K. Shivaram, Senior Advocate, has sent the grim warning that new terms of appointment and removal of the Tribunal Members does not auger well for the independence of the institution. He says that .....
Can A Judge Appointed President Of The ITAT Do Judicial Work Of Hearing And Deciding Appeals? The learned author has raised the seminal question whether if a judge of the High Court is appointed President of the ITAT, he constitutes a "Member" and has the jurisdiction to hear and .....
Important Case Laws Relating To Taxability Of Black Money (Demonetisation) & Levy Of Penalty Thereon Advocate Neelam C. Jadhav has prepared a compilation of important judgements relating to the taxability of unaccounted black money deposited in bank accounts in the wake of demonetisation. The compila .....

Re: Reopening on interoretation The knowledge I get is very useful and I would like to know if there are continuous updates. .....
Do you know what all these things you think of yourself or bring from any source All this knowledge is modern knowledge, and I want to know if there is a continuous update? .....

The Digest is prepered by our editorial team by scanning several journals such as BCAJ, CTR, DTR, ITD, ITR, ITR (Trib), Income Tax Review, SOT, Taxman, Taxation, TLR, TTJ, BCAJ, ACAJ, etc.

This is the scanned version of the printed Board, signed by the Assistant Registrar, and so it is as reliable as it can get.

---

ITAT Bar Association, C/o Income Tax Appellate Tribunal, Old CGO Building, 4th Floor, Room No. 445 (Library), Maharashi Karve Road, Mumbai 400 020. Tel: (022) 2205 5138, Fax: (022) 2203 6119, E Mail: itatbarassociation@vsnl.com. Office Bearers for the year 2015-16: President: Shri. Subhash S. Shetty; Vice Presidents: Smt. Arati Vissanji, Shri. P. J. Pardiwalla; Imm. Past President: Shri. Arun P. Sathe; Hon. Secretaries: Shri Haresh P. Shah & Shri. Nitesh Joshi; Hon. Treasurer: Shri Satish Modi. Advisors: Shri. Arvind H. Dalal, Shri. Y. P. Trivedi, Shri. S. E. Dastur & Dr. K. Shivaram Credit: We thank AIFTP for generously allowing us to host a lot of their research material.

---