Commissioner of Customs vs. Dilip Kumar (Supreme Court) (Constitution Bench) Literally exemption is freedom from liability, tax or duty. Fiscally, it may assume varying shapes, specially, in a growing economy. For instance tax holiday to new units, concessional rate of tax to .....
PCIT vs. LG Electronics India Pvt Ltd (Supreme Court) Having heard Shri Vikramjit Banerjee, learned ASG appearing on behalf of the appellant, and giving credence to the fact that he has argued before us that the administrative Circular will not operate a .....
Kudrat Sandhu vs. UOI (Supreme Court) At this juncture, we may note that there is some confusion with regard to the Income Tax Appellate Tribunal (ITAT) as regards the age of superannuation. We make it clear that the person selected as Me .....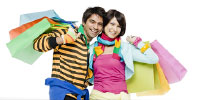 Great Savings. Every Day
PCIT vs. Ballarpur Industries Limited (Bombay High Court) The expression "does not form part of the total income" in Section 14A of the Income Tax Act, 1961 envisages that there should be an actual receipt of the income, which is not includible in the to .....
CIT vs. The KCP Limited (Andhra Pradesh High Court) While the judgment in Challapalli Sugars Ltd is that of a two Judge bench of the Supreme Court, the judgment in Tutirorin Alkali Chemicals and Fertilizers Ltd is that of a three Judge bench of the Sup .....
PCIT vs. Rungta Mines Ltd (Calcutta High Court) The distinction between the judgment in R.B. Seth Moolchand Sugachand and the judgment in Bikanker Gypsums Ltd is that in Bikaner Gypsums Ltd there was a pre-existing right and the expenditure was inc .....

Sanjaykumar Footermal Jain vs. ITO (ITAT Mumbai) The definition as contained in Section 2 (42A) of the Act, though uses the words, "a capital asset held an assessee for not more than thirty-six months immediately preceding the date of its transfer", .....
Priyatam Plaschem Pvt. Ltd vs. ITO (ITAT Delhi) The A.O. failed to conduct scrutiny of the documents at assessment stage and merely suspected the transactions in question on the irrelevant reasons. The A.O. did not make any enquiry from the Banker .....
Pioneer Town Planners Pvt. Ltd vs. DCIT (ITAT Delhi) This shows that the AO proceeded to initiate reassessment proceedings on the basis of borrowed satisfaction without any application of mind and exercise on the information received from the Investigat .....
CBDT Dilutes Applicability Of Low Tax Effect Circular The CBDT has issued a directive dated 20th August 2018 by which it has carved out several exceptions to its Bombay High Court's Tax Bench Constitution w.e.f 20.08.2018 The Tax Bench of the Hon'ble Bombay High Court with effect from 20th August 2018 is as follows

CBDT Directive Reg Acceptance Of Paper Returns For AYs Prior To AY 2018-19

The Additional Director General (Systems) has issued an important directive dated 14th August 2018 with regard to the acceptance of paper returns by ASK Centers for AYs prior to AY 2018-19

Latest Articles By Legal Luminaries

CBDT Dilutes Applicability Of Low Tax Effect Circular The CBDT has issued a directive dated 20th August 2018 by which it has carved out several exceptions to its Bombay High Court's Tax Bench Constitution w.e.f 20.08.2018 The Tax Bench of the Hon'ble Bombay High Court with effect from 20th August 2018 is as follows

CBDT Directive Reg Acceptance Of Paper Returns For AYs Prior To AY 2018-19

The Additional Director General (Systems) has issued an important directive dated 14th August 2018 with regard to the acceptance of paper returns by ASK Centers for AYs prior to AY 2018-19

Latest Blog Posts

Dear ITAT Admin, Wake Up & Shake Off Your Apathy Dr. K. Shivaram, Senior Advocate, is distraught at the blatant disregard by the Government towards the welfare of the ITAT. He has revealed shocking facts about how the Govt has acted in defiance to t .....
Independence Of ITAT Is Under Threat. We Have To Save It: Tax Lawyer Dr. K. Shivaram, Senior Advocate, has referred to a number of recent incidents which show that the ITAT is no longer as independent as it used to be in the past. He warns that if the ITAT loses its in .....
Appointment Of Tribunal Members Rules 2017 – A Veiled Coup By The Executive Over The Judiciary? A Long Legal Battle Ahead! Dr. K. Shivaram, Senior Advocate, has sent the grim warning that new terms of appointment and removal of the Tribunal Members does not auger well for the independence of the institution. He says that .....

investment allowance Dear friends,

One assessee failed to claim investment allowance in the return for A.Y. 2016-17 though he was eligible for it. Now what he should do? I could think of following options:

Re: housing loan interest In this case, it would be exempted. .....

The Digest is prepered by our editorial team by scanning several journals such as BCAJ, CTR, DTR, ITD, ITR, ITR (Trib), Income Tax Review, SOT, Taxman, Taxation, TLR, TTJ, BCAJ, ACAJ, etc.

This is the scanned version of the printed Board, signed by the Assistant Registrar, and so it is as reliable as it can get.

---

ITAT Bar Association, C/o Income Tax Appellate Tribunal, Old CGO Building, 4th Floor, Room No. 445 (Library), Maharashi Karve Road, Mumbai 400 020. Tel: (022) 2205 5138, Fax: (022) 2203 6119, E Mail: itatbarassociation@vsnl.com. Office Bearers for the year 2017-18: President: Smt. Arati Vissanji; Vice Presidents: Shri. P. J. Pardiwalla & Shri. Hiro Rai; Imm. Past President: Shri. Subhash S. Shetty; Hon. Secretaries: Shri. K. Gopal & Shri. Nitesh Joshi; Hon. Treasurer: Shri. Reepal Tralshavala. Advisors: Shri. Arvind H. Dalal, Shri. Y. P. Trivedi, Shri. S. E. Dastur & Dr. K. Shivaram Credit: We thank AIFTP for generously allowing us to host a lot of their research material.

---