Sushila N. Rungta vs. TRO (Supreme Court) The statement of objects and reasons makes it clear that over 22 years, the results achieved under the Act have not been encouraging and the desired objectives for which the Act has been introduced ha .....
CIT vs. Reliance Industries Ltd (Supreme Court) No doubt, there is a long delay in removing the objections, we are of the opinion that in a case like this the High Court should have condoned the delay in removing the office objections and heard the .....
ITO vs. Urban Improvement Trust (Supreme Court) The High Court based its decision on the fact that functions carried out by the assessee are statutory functions and it is carrying on the functions for the benefit of the State Government for urban d .....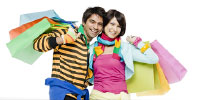 Great Savings. Every Day
Shambhubhai Mahadev Ahir vs. ITAT (Gujarat High Court) Whatever be the correctness of these findings it cannot be stated that the Tribunal arrived at such findings without proper consideration of materials on record. Several issues were presented before t .....
PCIT vs. Shodiman Investments Pvt. Ltd (Bombay High Court) The reasons clearly shows that the Assessing Officer has not applied his mind to the information received by him from the DDIT (Inv.). The Assessing Officer has merely issued a reopening notice on the .....
XLHealth Corporation India Pvt. Ltd. Vs. UOI (Karnataka High Court) Firstly, in the impugned order, the first appellate authority throwing to the winds, the principles of judicial discipline and binding order passed by higher appellate forum, not only reiterated his o .....

DCIT vs. Hemant Mansukhlal Pandya (ITAT Mumbai) It is very clear from the clarifications issued by the Government itself that the legislature does not wish to take any action in respect of non residents holding foreign bank accounts. Further, even .....
Periar Trading Company Private Limited vs. ITO (ITAT Mumbai) Where one type of shares is converted into another type of share (including conversion of debentures into equity shares), there is, in fact, no "transfer" of a capital asset within the meaning of .....
Dr. Muthian Sivathanu vs. ACIT (ITAT Chennai) The assessee had already acquired the asset viz., "stock" from the employee's stock options scheme when he was serving abroad in the parent company and during that assessment year, the assessee was no .....
CBDT Directive Reg Taxability Of Services Charges Charged By Hotels The CBDT has issued an important directive dated 19th November 2018 0n the issue of treatment of service charge taken from customers by the hotels/restaurants under the Income-tax Act, 1961

Orders ready for Pronouncement on 22.11.2018 Orders ready for Pronouncement on 22.11.2018 .....
Two Judges Appointed To The Bombay High Court, Constitution Of Tax Bench Changed Pursuant to the recommendations of the Supreme Court Collegium, Mr. Justice A.A.Kureshi, Judge, Gujarat High Court, and Mr. Justice Indrajit Mahanty, Judge, Orissa Hi .....

CBDT Directive Reg Taxability Of Services Charges Charged By Hotels The CBDT has issued an important directive dated 19th November 2018 0n the issue of treatment of service charge taken from customers by the hotels/restaurants under the Income-tax Act, 1961

Orders ready for Pronouncement on 22.11.2018 Orders ready for Pronouncement on 22.11.2018 .....
Two Judges Appointed To The Bombay High Court, Constitution Of Tax Bench Changed Pursuant to the recommendations of the Supreme Court Collegium, Mr. Justice A.A.Kureshi, Judge, Gujarat High Court, and Mr. Justice Indrajit Mahanty, Judge, Orissa Hi .....

How To Improve India's Legal System? Professionals Must Offer Suggestions To Chief Justice Ranjan Gogoi Dr. K. Shivaram, Senior Advocate, has sent the clarion call to all professionals to put on their thinking caps and offer suggestions to the Hon'ble Chief Justice of India on how to improve the Country .....
Forget 'Ease Of Doing Business': It Will Take At Least 23 Years To Settle Your Tax Dispute! Dr. K. Shivaram, Sr. Advocate, has expressed shock that the Government's promises of ushering in 'ease of doing business' is proving to be nothing more than empty rhetoric .....
Dear ITAT Admin, Wake Up & Shake Off Your Apathy Dr. K. Shivaram, Senior Advocate, is distraught at the blatant disregard by the Government towards the welfare of the ITAT. He has revealed shocking facts about how the Govt has acted in defiance to t .....

Re: Reference to Finance Bill Thanks. This is a very important resource for practising professionals. .....
Reference to Finance Bill

Reference to Finance Bills, Finance Acts, Circulars explaining the provisions from 1936 to 2018

By
Neelam Jadhav, Advocate
(KSA Legal Chambers) The Digest is prepered by our editorial team by scanning several journals such as BCAJ, CTR, DTR, ITD, ITR, ITR (Trib), Income Tax Review, SOT, Taxman, Taxation, TLR, TTJ, BCAJ, ACAJ, etc. This is the scanned version of the printed Board, signed by the Assistant Registrar, and so it is as reliable as it can get.

---

ITAT Bar Association, C/o Income Tax Appellate Tribunal, Old CGO Building, 4th Floor, Room No. 445 (Library), Maharashi Karve Road, Mumbai 400 020. Tel: (022) 2205 5138, Fax: (022) 2203 6119, E Mail: itatbarassociation@vsnl.com. Office Bearers for the year 2017-18: President: Smt. Arati Vissanji; Vice Presidents: Shri. P. J. Pardiwalla & Shri. Hiro Rai; Imm. Past President: Shri. Subhash S. Shetty; Hon. Secretaries: Shri. K. Gopal & Shri. Nitesh Joshi; Hon. Treasurer: Shri. Reepal Tralshavala. Advisors: Shri. Arvind H. Dalal, Shri. Y. P. Trivedi, Shri. S. E. Dastur & Dr. K. Shivaram Credit: We thank AIFTP for generously allowing us to host a lot of their research material.

---