Oil & Natural Gas Corporation Limited vs. CIT (Supreme Court) (FTS) The pith and substance of each of the contracts/agreements is inextricably connected with prospecting, extraction or production of mineral oil. The dominant purpose of each of such agreement is for pr .....
Oil & Natural Gas Corporation Limited vs. CIT (Supreme Court) (Surtax) The law is well settled that a person who claims exemption or concession has to establish that he is entitled to that exemption or concession. A provision providing for an exemption, concession or exc .....
Joshi Technologies International Inc vs. UOI (Supreme Court) First and foremost aspect which has to be kept in mind while answering this issue is that the Income Tax Authorities while making assessment of income of any assessee have to apply the provisions of t .....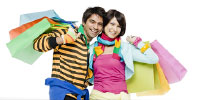 Great Savings. Every Day
Hinduja Global Solutions Ltd vs. UOI (Bombay High Court) The Tribunal should not completely disregard its earlier order without some reason. This is the minimum expected of any quasi judicial / judicial authority. If the Tribunal has failed to perform it's .....
CIT vs. Dalmia Dyechem Industries (Bombay High Court) Conditions under Section 271(1)(c) must exist before the penalty can be imposed. Mr.Chhotaray tried to widen the scope of the appeal by submitting that the decision of the Apex Court should be interpr .....
Reliance Industries Ltd vs. CIT (Bombay High Court) Parliament treats a person who has deducted the tax and fails to pay it to revenue as a class different from a person who has not deducted the tax and also not deposited the tax with revenue. This is .....

Dishnet Wireless Limited vs. DCIT (ITAT Chennai) The assessee has to issue Form 16A prescribed under Rule 31(1)(b) of the Income-tax Rules, 1962 for the tax deducted at source. The assessee has to necessarily give the details of name and address of .....
M/s. Majestic Exports vs. JCIT (ITAT Chennai) We make it clear that total transaction considered for determining this business loss from derivative transactions cannot be more than the total export turnover of the assessee for the assessment year .....
Perfect Paradise Emporium Pvt. Ltd vs. ITO (ITAT Delhi) Applying the ratio in the cases mentioned supra, the amount in question cannot be brought to tax in the year under appeal under the provisions of Section 41(1) of the Act. It is trite law that an addi .....
Top CA Firms, E&Y, Deloitte, KPMG & PWC, Hauled Up For Alleged Illegal Practice Of law The Society of Indian Law Firms, a collective of India's Premier Law Firms, has filed a compl .....
Transfer Orders Of Hon'ble ITAT Members (July 2015) Vide orders dated 13th July 2015 passed by the Hon'ble President pursuant to the consultations with the Collegium of Income Tax Appellate Tribunal, the following transfers have been taken

CBDT Top Brass Expresses Shock And Dismay At Apathy Of Dept Even In Sensitive Search Cases Hon'ble Shri. S. K. Ray, Member (A&J), CBDT, has addressed a letter dated 03.07.2015 in which he has expressed his dismay at the fact that despite several instructions on the subject, necessary .....

We Will Restore Dignity, Majesty and Global Reputation Of Indian Judiciary: Law Minister Hon'ble Shri Sadananda Gowda, the Minister for Law & Justice, has assured that reforms will be ushered in to remove "legal dead wood" in the form of obsolete laws. He has also stated .....
Transfer Pricing & The Law Of Selecting Comparables Shri. K. C. Singhal, former Vice President of the ITAT, has carefully analyzed the judgement of the Delhi High Court in Chryscapital Investment Advisors (India) (P) Ltd vs. CIT [2015] 56 taxmann.com 4 .....
Heads you Quote PAN: Tails you obtain a PAN!!!!! In the light of the judgement of the ITAT Pune in Latest Blog Posts

Can Revenue Launch Prosecution Without Waiting For The Outcome Of Appellate Proceedings? The author expresses concern over the proposal of the Income-tax department to launch prosecution proceedings against taxpayers without waiting for the outcome of the appeals filed by them. He argues .....
Non-Appointment Of ITAT Vice-Presidents Is Disturbing And Will Hinder Motive Of 'Sulabh Nyay' (Easy Justice) The author has raised the alarm that appointing the President and Members for the ITAT is not sufficient. He reminds the Government that it also needs to urgently appoint several Vice Presidents to fi .....
Respected ITAT, We Solemnly Pledge To Restore Your Past Glory And Prestige The author, an eminent senior advocate, is deeply anguished that the ITAT, which was at one time hailed as a "Model Tribunal", is today facing the ignominy of being subjected to repeated .....

ITAT: Transfer of Cases from Division Bench to SMC Recently, vide Circular dated 29.06.2015, the Registrar of Hon'ble CESTAT, Delhi invited all ARs to bring to his notice the cases which have stake of less than Rs. 50 Lac and which need to be transf .....
Re: capital gains One must see into the intention of the section. In present scenario,it is almost difficult for anyone to get his own house constructed, you have to depend on the builder. Once you make payment to buil .....

The Digest is prepered by our editorial team by scanning several journals such as BCAJ, CTR, DTR, ITD, ITR, ITR (Trib), Income Tax Review, SOT, Taxman, Taxation, TLR, TTJ, BCAJ, ACAJ, etc. This is the scanned version of the printed Board, signed by the Assistant Registrar, and so it is as reliable as it can get.

---

ITAT Bar Association, C/o Income Tax Appellate Tribunal, Old CGO Building, 4th Floor, Room No. 445 (Library), Maharashi Karve Road, Mumbai 400 020. Tel: (022) 2205 5138, Fax: (022) 2203 6119, E Mail: itatbarassociation@vsnl.com. Office Bearers for the year 2015-16: President: Shri. Subash Shetty; Vice Presidents: Smt. Arati Vissanji, Shri. P. J. Pardiwalla; Imm. Past President: Shri. Arun P. Sathe; Hon. Secretaries: Shri Haresh P. Shah & Shri. Nitesh Joshi; Hon. Treasurer: Shri Satish Modi. Advisors: Shri. Arvind H. Dalal, Shri. Y. P. Trivedi, Shri. S. E. Dastur & Dr. K. Shivaram Credit: We thank AIFTP for generously allowing us to host a lot of their research material.

---