Larsen & Toubro Ltd vs. State of Jharkhand (Supreme Court) There are a catena of judgments of this Court holding that assessment proceedings can be reopened if the audit objection points out the factual information already available in the records and that it .....
Mother Hospital Pvt. Ltd vs. CIT (Supreme Court) We are in agreement with the view taken by the High Court. Building which was constructed by the firm belonged to the firm. Admittedly it is an immovable property. The title in the said immovable prop .....
DIT vs. A. P. Moller Maersk AS (Supreme Court) It is clearly held that no technical services are provided by the assessee to the agents. Once these are accepted, by no stretch of imagination, payments made by the agents can be treated as fee for t .....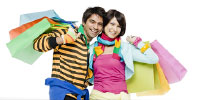 Great Savings. Every Day
Samson Maritime Ltd vs. CIT (Bombay High Court) It is clear that so called mistake as claimed by the assessee, was only after notices dated 14th January, 2009 were issued under Sections 142 and 143 of the Act. It was only an attempt to preempt the .....
Flipkart India Private Limited vs. ACIT (Karnataka High Court) It is true that Instruction No.4 (B)(b) of the Circular dated 29.2.2016, gives two instances where less than 15% can be asked to be deposited. However, it is equally true that the factors, which were .....
CIT vs. Uday M. Ghare (Bombay High Court) The Assessing Officer sought to question the method of accounting only because the assessee has not been regularly following the same or the income is not computed in accordance with the standards not .....

Nishant Construction Pvt. Ltd vs. ACIT (ITAT Ahmedabad) The AO has no power to disturb the sale price shown except in three cases. The first is under Section 145 of the Act. Where the sale of properties is part of the business of the assessee, the Assessin .....
JSW Steel Ltd vs. ACIT (ITAT Mumbai) Waiver of loan taken for acquisition of a capital asset and on capital account cannot be taxed u/s 41(1), as it is neither on revenue account nor a remission of a trading liability so as to attract ta .....
DCIT vs. Ford India Limited (ITAT Chennai) An income is of such a nature as, on satisfaction of conditions specified in the related provision, could be taxed under any of these specific treaty provisions, cannot be covered by this residuary cl .....
Bombay High Court's Tax Bench Constitution w.e.f 27.03.2017 The Constitution of the Bombay High Court's Tax Bench w.e.f 27.03.2017 is as follows

CBDT Stipulates Guidelines For Waiver Of Interest Charged U/s 201(1A)(i) Of The Income-tax Act, 1961 For TDS Default

The CBDT has issued Circular No. 11/2017 dated 24.03.2017 which encompasses an Order u/s 119(2)(a) of the Income-tax Act, 1961. By the said Circular, the CBDT has stipulated guidelines for waiver of i .....

CBDT Launches Manhunt To Locate 'Absconding' IRS Officers The CBDT has made the surprising announcement that a number of high-level IRS and Group A service officers are presently "absconding" or are on "unauthorized leave". A high-l .....

Bombay High Court's Tax Bench Constitution w.e.f 27.03.2017 The Constitution of the Bombay High Court's Tax Bench w.e.f 27.03.2017 is as follows

CBDT Stipulates Guidelines For Waiver Of Interest Charged U/s 201(1A)(i) Of The Income-tax Act, 1961 For TDS Default

The CBDT has issued Circular No. 11/2017 dated 24.03.2017 which encompasses an Order u/s 119(2)(a) of the Income-tax Act, 1961. By the said Circular, the CBDT has stipulated guidelines for waiver of i .....

CBDT Launches Manhunt To Locate 'Absconding' IRS Officers The CBDT has made the surprising announcement that a number of high-level IRS and Group A service officers are presently "absconding" or are on "unauthorized leave". A high-l .....

Can A Judge Appointed President Of The ITAT Do Judicial Work Of Hearing And Deciding Appeals? The learned author has raised the seminal question whether if a judge of the High Court is appointed President of the ITAT, he constitutes a "Member" and has the jurisdiction to hear and .....
Important Case Laws Relating To Taxability Of Black Money (Demonetisation) & Levy Of Penalty Thereon Advocate Neelam C. Jadhav has prepared a compilation of important judgements relating to the taxability of unaccounted black money deposited in bank accounts in the wake of demonetisation. The compila .....
War Against Corruption And Black Money – Tax Professionals Must Support The Govt Dr. K. Shivaram, Senior Advocate, has hailed Demonetisation as a great move and a bold step to reduce the black money circulation in our country. He has called it a "War against corruption and b .....

forceful declaration of IDS by ITO Hello,

I had booked a property(plot) in 2006 for 1,37,500.00 with monthly payment scheme offer by builder. I paid total amount from 2006 to 2010.The property was booked in my name & pay .....
service tax on municipality parking contractor Service tax paid by contractor on behalf of principal directly to service tax department during survey at contractor's site. Whether principal can demand service tax paid during survey from contr .....

The Digest is prepered by our editorial team by scanning several journals such as BCAJ, CTR, DTR, ITD, ITR, ITR (Trib), Income Tax Review, SOT, Taxman, Taxation, TLR, TTJ, BCAJ, ACAJ, etc.

This is the scanned version of the printed Board, signed by the Assistant Registrar, and so it is as reliable as it can get.

---

ITAT Bar Association, C/o Income Tax Appellate Tribunal, Old CGO Building, 4th Floor, Room No. 445 (Library), Maharashi Karve Road, Mumbai 400 020. Tel: (022) 2205 5138, Fax: (022) 2203 6119, E Mail: itatbarassociation@vsnl.com. Office Bearers for the year 2015-16: President: Shri. Subhash S. Shetty; Vice Presidents: Smt. Arati Vissanji, Shri. P. J. Pardiwalla; Imm. Past President: Shri. Arun P. Sathe; Hon. Secretaries: Shri Haresh P. Shah & Shri. Nitesh Joshi; Hon. Treasurer: Shri Satish Modi. Advisors: Shri. Arvind H. Dalal, Shri. Y. P. Trivedi, Shri. S. E. Dastur & Dr. K. Shivaram Credit: We thank AIFTP for generously allowing us to host a lot of their research material.

---