CIT vs. Suman Dhamija (Supreme Court) The appeals and review petitions preferred by the department before the High Court, were disposed of on the basis of the CIT vs. Meghalaya Steels Ltd (Supreme Court) High Courts being Courts of Record under Art. 215 of the Constitution of India, the power of review would in fact inhere in them. Section 260A(7) only states that all the provisions that would apply q .....
CIT vs. Bhagat Construction Co. Pvt. Ltd (Supreme Court) It will be seen that under the provisions of Section 234B, the moment an assessee who is liable to pay advance tax has failed to pay such tax or where the advance tax paid by such an assessee is less .....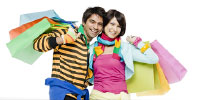 Great Savings. Every Day
CIT vs. Kabul Chawla (Delhi High Court) Completed assessments can be interfered with by the AO while making the assessment under Section 153 A only on the basis of some incriminating material unearthed during the course of search or requisi .....
Pr. CIT vs. Control And Switchgear Ltd (Delhi High Court) These facts are sufficient to distinguish the present case from the facts in CIT Delhi v. Zoom Communication 327 ITR 510 (Del) where the Court observed that apart from a making wrong claim, the Assess .....
CIT vs. Divine Infracon Pvt. Ltd (Delhi High Court) Indisputably, the Revenue could also not take recourse to Rule 27 of the Income Tax (Appellate Tribunal) Rules, 1963. By virtue of the said Rule, a respondent before the Tribunal can support the decis .....

Simran Singh Gambhir vs. DDIT (ITAT Delhi) The interest of all the three years was offered to tax in the year of maturity and not year-wise. This is just change in the head of income under which the income is offered to tax. The taxation of th .....
Hasmukh N. Gala vs. ITO (ITAT Mumbai) The word 'purchase' used in Section 54 of the Act should be interpreted pragmatically. The intention behind Section 54 was to give relief to a person who had transferred his residential house and had .....
Infogain India Pvt. Ltd vs. DCIT (ITAT Delhi) The Profit Split Method (PSM) first identifies the profit to be split for the associated enterprise from the controlled transactions in which the AEs are engaged. It then splits these profits between .....
CBDT Instruction No. 08/2015 Dt 31.08.2015 Reg Compulsory Manual Selection Of Cases For Scrutiny During FY 2015-2016 The CBDT has issued Instruction No. 08/ 2015 dated 31.08.2015 to lay down the parameters for compulsory manual selection of cases for scrutiny during the Financial Year 2015-2016

CBDT's Directive On Revival Of Appeals Dismissed Due To Low Tax Effect Circular The CBDT has issued a directive dated 27.08.2015 stating that in view of the judgement of the Supreme Court in CIT-VIII, Delhi Vs. Suman Dhamija holding that the monetary limits specified in Instructi .....
Order u/s 119 Extending Due Date For Filing ROI For Assessees in Gujarat The CBDT has issued an order dated 31.08.2015 u/s 119 of the Income-tax Act to extend the due date for filing the return of income from 31.08.2015 to 07.09.2015, in cases of Income-tax assessees in th .....

CBDT Instruction No. 08/2015 Dt 31.08.2015 Reg Compulsory Manual Selection Of Cases For Scrutiny During FY 2015-2016 The CBDT has issued Instruction No. 08/ 2015 dated 31.08.2015 to lay down the parameters for compulsory manual selection of cases for scrutiny during the Financial Year 2015-2016

CBDT's Directive On Revival Of Appeals Dismissed Due To Low Tax Effect Circular The CBDT has issued a directive dated 27.08.2015 stating that in view of the judgement of the Supreme Court in CIT-VIII, Delhi Vs. Suman Dhamija holding that the monetary limits specified in Instructi .....
Order u/s 119 Extending Due Date For Filing ROI For Assessees in Gujarat The CBDT has issued an order dated 31.08.2015 u/s 119 of the Income-tax Act to extend the due date for filing the return of income from 31.08.2015 to 07.09.2015, in cases of Income-tax assessees in th .....

Can Revenue Launch Prosecution Without Waiting For The Outcome Of Appellate Proceedings? The author expresses concern over the proposal of the Income-tax department to launch prosecution proceedings against taxpayers without waiting for the outcome of the appeals filed by them. He argues .....
Non-Appointment Of ITAT Vice-Presidents Is Disturbing And Will Hinder Motive Of 'Sulabh Nyay' (Easy Justice) The author has raised the alarm that appointing the President and Members for the ITAT is not sufficient. He reminds the Government that it also needs to urgently appoint several Vice Presidents to fi .....
Respected ITAT, We Solemnly Pledge To Restore Your Past Glory And Prestige The author, an eminent senior advocate, is deeply anguished that the ITAT, which was at one time hailed as a "Model Tribunal", is today facing the ignominy of being subjected to repeated .....

transactions of shares- whether capital gain or business dear members
how to categorise the following vis-a-vis dept.ciruclars and judicial precedents
1. shares purchase and sale on the single day - delivery based
2. shares purcha .....
Re: FTS from Hong Kong Thanks alot for your precious time Mr Singla ...just some confusion...Part II With heading " Rates For Deduction of Tax At Source in Certain Cases" does mention rates for section 193,194,194 .....

The Digest is prepered by our editorial team by scanning several journals such as BCAJ, CTR, DTR, ITD, ITR, ITR (Trib), Income Tax Review, SOT, Taxman, Taxation, TLR, TTJ, BCAJ, ACAJ, etc.

This is the scanned version of the printed Board, signed by the Assistant Registrar, and so it is as reliable as it can get.

---

ITAT Bar Association, C/o Income Tax Appellate Tribunal, Old CGO Building, 4th Floor, Room No. 445 (Library), Maharashi Karve Road, Mumbai 400 020. Tel: (022) 2205 5138, Fax: (022) 2203 6119, E Mail: itatbarassociation@vsnl.com. Office Bearers for the year 2015-16: President: Shri. Subash Shetty; Vice Presidents: Smt. Arati Vissanji, Shri. P. J. Pardiwalla; Imm. Past President: Shri. Arun P. Sathe; Hon. Secretaries: Shri Haresh P. Shah & Shri. Nitesh Joshi; Hon. Treasurer: Shri Satish Modi. Advisors: Shri. Arvind H. Dalal, Shri. Y. P. Trivedi, Shri. S. E. Dastur & Dr. K. Shivaram Credit: We thank AIFTP for generously allowing us to host a lot of their research material.

---