CIT vs. Hapur Pilkhuwa Development Authority (Supreme Court) First of all this petition has been filed after a delay of 596 days. There is an inadequate and unconvincing explanation given for the delay in filing the petition. Secondly, it is mentioned in the pr .....
CIT vs. Classic Binding Industries (Supreme Court) As pointed out above, once the assessees had started claiming deduction under Section 80-IC and the initial Assessment Year has commenced within the aforesaid period of 10 years, there cannot be anoth .....
PCIT vs. Monnet Ispat And Energy Ltd (Supreme Court) Given Section 238 of the Insolvency and Bankruptcy Code, 2016, it is obvious that the Code will override anything inconsistent contained in any other enactment, including the Income-Tax Act. We may al .....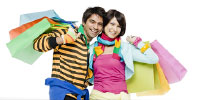 Great Savings. Every Day
PCIT vs. Nawany Construction Co. Pvt Ltd (Bombay High Court) We find that this is an attempt to get over the binding Circulars and in any case we shall not allow the Revenue to get over them in this manner. The Circulars continue to bind the Revenue and if they .....
CIT vs. JRD Stock Brokers Pvt Ltd (Delhi High Court) The legal position in respect of an accommodation entry provider seeking the benefit of 'peak credit' appears to have been totally overlooked by the ITAT in the present case. Indeed, if the Assess .....
L&T Finance Limited vs. DCIT (Bombay High Court) Thus, if the assessee claims the expenditure in that year, the Department cannot deny it. However, in a case where the assessee himself wants to spread the expenditure over a period of ensuing years, .....

Ambuja Cements Limited vs. CIT (ITAT Mumbai) Notably, section 263(1) of the Act obligates the Commissioner to give the assessee an opportunity of being heard before passing of his order. No doubt the Commissioner is not disentitled to consider a .....
Rakesh Kumar vs. CIT (ITAT Delhi) There is no agency agreement between the assessee and his dealers/sub-dealers. The agency relationship between the assessee and the cellular operators cannot be inferred or presumed in the transaction .....
Gautam Jhunjhunwala vs. ITO (ITAT Kolkata) Thus, a right in respect of the capital asset (old residential property in question) has been transferred by the assessee in favour of the vendee/transferee on 16.09.2011 and, therefore, since purchas .....
ITAT Should Report Unethical CAs To ICAI For Disciplinary Action: High Court After Narendra Modi and Piyush Goyal, the High Court has come down heavily on the CAs for conducting their practice in an allegedly corrupt manner. It has signaled zero-tolerance policy towards the al .....
Supreme Court Recommends Appointment Of Judges To Bombay And Calcutta High Courts The Supreme Court Collegium has approved the appointment of several Advocates and Judicial Officers as Judges in the Bombay and Calcutta High Courts. However, some cases have been deferred

CBDT Orders Transfers & Postings Of Pr Commissioners Of Income-tax The CBDT has vide Office Order No. 151 of 2008 dated 14.09.2018 ordered the transfer and posting of several officers in the grade of Principal Commissioners of Income-tax with immediate effect and unt .....

ITAT Should Report Unethical CAs To ICAI For Disciplinary Action: High Court After Narendra Modi and Piyush Goyal, the High Court has come down heavily on the CAs for conducting their practice in an allegedly corrupt manner. It has signaled zero-tolerance policy towards the al .....
Supreme Court Recommends Appointment Of Judges To Bombay And Calcutta High Courts The Supreme Court Collegium has approved the appointment of several Advocates and Judicial Officers as Judges in the Bombay and Calcutta High Courts. However, some cases have been deferred

CBDT Orders Transfers & Postings Of Pr Commissioners Of Income-tax The CBDT has vide Office Order No. 151 of 2008 dated 14.09.2018 ordered the transfer and posting of several officers in the grade of Principal Commissioners of Income-tax with immediate effect and unt .....

Forget 'Ease Of Doing Business': It Will Take At Least 23 Years To Settle Your Tax Dispute! Dr. K. Shivaram, Sr. Advocate, has expressed shock that the Government's promises of ushering in 'ease of doing business' is proving to be nothing more than empty rhetoric .....
Dear ITAT Admin, Wake Up & Shake Off Your Apathy Dr. K. Shivaram, Senior Advocate, is distraught at the blatant disregard by the Government towards the welfare of the ITAT. He has revealed shocking facts about how the Govt has acted in defiance to t .....
Independence Of ITAT Is Under Threat. We Have To Save It: Tax Lawyer Dr. K. Shivaram, Senior Advocate, has referred to a number of recent incidents which show that the ITAT is no longer as independent as it used to be in the past. He warns that if the ITAT loses its in .....

IDS 2016 and Double taxation - s.148 M/s. M R Shah logistrics Guj HC SCA 21028/2017 Dt. 14/08/18

Held that reopening in company not maintainable for amount accepted in IDS 2016 in case of share applicant.

Writ against Tribunal Shambhubhai Mahadev Ahir. SCA 6337/2018. 20/8/18 Guj HC

Tribunal has no jurisdiction u/s 254(2) to allow MA when fundamental error is absent in order of appeal.

R K Patel .....

The Digest is prepered by our editorial team by scanning several journals such as BCAJ, CTR, DTR, ITD, ITR, ITR (Trib), Income Tax Review, SOT, Taxman, Taxation, TLR, TTJ, BCAJ, ACAJ, etc.

This is the scanned version of the printed Board, signed by the Assistant Registrar, and so it is as reliable as it can get.

---

ITAT Bar Association, C/o Income Tax Appellate Tribunal, Old CGO Building, 4th Floor, Room No. 445 (Library), Maharashi Karve Road, Mumbai 400 020. Tel: (022) 2205 5138, Fax: (022) 2203 6119, E Mail: itatbarassociation@vsnl.com. Office Bearers for the year 2017-18: President: Smt. Arati Vissanji; Vice Presidents: Shri. P. J. Pardiwalla & Shri. Hiro Rai; Imm. Past President: Shri. Subhash S. Shetty; Hon. Secretaries: Shri. K. Gopal & Shri. Nitesh Joshi; Hon. Treasurer: Shri. Reepal Tralshavala. Advisors: Shri. Arvind H. Dalal, Shri. Y. P. Trivedi, Shri. S. E. Dastur & Dr. K. Shivaram Credit: We thank AIFTP for generously allowing us to host a lot of their research material.

---