Maharao Bhim Singh of Kota vs. CIT (Supreme Court) Though principle of res judicata does not apply to income-tax proceedings and each assessment year is an independent year in itself, yet, in our view, in the absence of any valid and convincing reason .....
Ashok Prapann Sharma vs. CIT (Supreme Court) A declaration in the return filed by the Assessee under the Wealth Tax Act would certainly be a relevant fact for determination of the cost of acquisition which under Section 55(2) of the Act to be de .....
Vatsala Shenoy vs. JCIT (Supreme Court) The assessees, however, are attempting the wriggle out from payment of capital gain tax on the ground that it was a "slump sale" within the meaning of Section 2(42C) of the Act and there was no me .....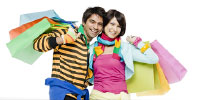 Great Savings. Every Day
IndiaBulls Financial Services Ltd vs. DCIT (Delhi High Court) Undoubtedly, the language of Section 14A presupposes that the AO has to adduce some reasons if he is not satisfied with the amount offered by way of disallowance by the assessee. At the same time Sect .....
CIT vs. Greenfield Hotels & Estates Pvt. Ltd (Bombay High Court) The Revenue has not preferred any appeal against the decision of the Tribunal in the case of Atul Puranik (supra). Thus, it could be inferred that it has been accepted. Our Court in DIT vs. Credit Agr .....
Coronation Agro Industries Ltd vs. DCIT (Bombay High Court) We note that the reasons in support of the impugned notice accept the fact that as a matter of regular business practice, a broker in the stock exchange makes modifications in the client code on sale .....

Micro Spacematrix Solution P Ltd vs. ITO (ITAT Delhi) The presumption of valid service of notice can only be made if the Revenue successfully established that the aforementioned four conditions have been categorically and cumulatively fulfilled and compl .....
Reliance Communications Ltd vs. DDIT (ITAT Mumbai) In the instant appeals, the Tribunal admittedly did not consider the decision rendered by co-ordinate bench in the case of Solid Works Corporation (supra), even though it was relied upon by the assess .....
Krishna Enterprises vs. ACIT (ITAT Mumbai) We are also inclined to agree with learned AR Mr. Shashank Dandu that in view of the decision of Co-ordinate Bench in case of Latest Useful Information

Transfers Of Hon'ble Members Of The ITAT (December 2016) Vide orders dated 29.11.2016 passed by the Hon'ble President pursuant to the consultations with the Collegium of Income Tax Appellate Tribunal consisting of the President and two senior most Vice Pr .....
New Book Release: Interpretation Of Taxing Statutes – Frequently Asked Questions (FAQs) We are pleased to announce that the All India Federation of Tax Practitioners and Income Tax Appellate Tribunal Bar Association has released its publication titled "Interpretation of Taxing Statutes .....
Supreme Court's Rule Of Providing Servants To Retired Judges At Public Cost Sparks Outrage Amongst Citizens Retired judges of the Supreme Court can now heave a sigh of relief. The Supreme Court has directed that retired judges can now hire domestic help at public expense. Each judge is entitled to appoint a .....

Transfers Of Hon'ble Members Of The ITAT (December 2016) Vide orders dated 29.11.2016 passed by the Hon'ble President pursuant to the consultations with the Collegium of Income Tax Appellate Tribunal consisting of the President and two senior most Vice Pr .....
New Book Release: Interpretation Of Taxing Statutes – Frequently Asked Questions (FAQs) We are pleased to announce that the All India Federation of Tax Practitioners and Income Tax Appellate Tribunal Bar Association has released its publication titled "Interpretation of Taxing Statutes .....
Supreme Court's Rule Of Providing Servants To Retired Judges At Public Cost Sparks Outrage Amongst Citizens Retired judges of the Supreme Court can now heave a sigh of relief. The Supreme Court has directed that retired judges can now hire domestic help at public expense. Each judge is entitled to appoint a .....

Important Case Laws Relating To Taxability Of Black Money (Demonetisation) & Levy Of Penalty Thereon Advocate Neelam C. Jadhav has prepared a compilation of important judgements relating to the taxability of unaccounted black money deposited in bank accounts in the wake of demonetisation. The compila .....
War Against Corruption And Black Money – Tax Professionals Must Support The Govt Dr. K. Shivaram, Senior Advocate, has hailed Demonetisation as a great move and a bold step to reduce the black money circulation in our country. He has called it a "War against corruption and b .....
Non-Appointment Of Vice-Presidents & Proposed Merger With Other Tribunals Spells Doom For The ITAT Dr. K. Shivaram, Senior Advocate, is upset at the inaction of the Government in appointing Vice-Presidents to the ITAT. He explains that this inaction demoralizes the hardworking Members of the ITAT a .....

Reopening- Reappraisal SCA 14513 / 2016. Dt. 21/11/16. Navkar share and stock brokers. Gujarat H C.

Held, Reappraisal of evidence on record is not permissible in reopening beyond 4 years from end of the year.

Limited scrutiny- Reopening u/s 147. Elecon engineering co. Gujarat high court. SCA 1641/2015. Dt. 30, 31/8/16.

Held, After Kelvinator's case of SC, when multiple reasons are recorded, limited scrutiny is permissible only .....

The Digest is prepered by our editorial team by scanning several journals such as BCAJ, CTR, DTR, ITD, ITR, ITR (Trib), Income Tax Review, SOT, Taxman, Taxation, TLR, TTJ, BCAJ, ACAJ, etc. This is the scanned version of the printed Board, signed by the Assistant Registrar, and so it is as reliable as it can get.

---

ITAT Bar Association, C/o Income Tax Appellate Tribunal, Old CGO Building, 4th Floor, Room No. 445 (Library), Maharashi Karve Road, Mumbai 400 020. Tel: (022) 2205 5138, Fax: (022) 2203 6119, E Mail: itatbarassociation@vsnl.com. Office Bearers for the year 2015-16: President: Shri. Subhash S. Shetty; Vice Presidents: Smt. Arati Vissanji, Shri. P. J. Pardiwalla; Imm. Past President: Shri. Arun P. Sathe; Hon. Secretaries: Shri Haresh P. Shah & Shri. Nitesh Joshi; Hon. Treasurer: Shri Satish Modi. Advisors: Shri. Arvind H. Dalal, Shri. Y. P. Trivedi, Shri. S. E. Dastur & Dr. K. Shivaram Credit: We thank AIFTP for generously allowing us to host a lot of their research material.

---