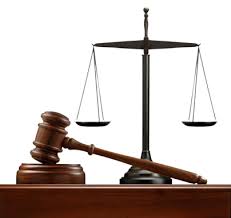 The author has raised the alarm that appointing the President and Members for the ITAT is not sufficient. He reminds the Government that it also needs to urgently appoint several Vice Presidents to fill the impending vacancies. If the Government drags its feet in the matter, the cause of justice will suffer, he warns
All tax professionals highly appreciate the appointment of 45 new members to the ITAT. As on date, there are more than 1 lakh appeals pending before the ITAT. Filling up of these vacancies will help certainly the case of 'satvarnyay' before the ITAT. One would appreciate that the ITAT has a sanctioned strength of 63 Benches at 27 different locations in our country. To ensure better administration, it is divided into nine zones and each zone is headed by a Vice–President and as per administrative orders, the ITAT should have one Senior Vice-President and 9 Vice-Presidents. However, the Government has not appointed any Vice-President since 2009 and Senior Vice-President since 2010. As a result, now, the ITAT has only four Vice-Presidents and out of them one is due to retire in coming October, 2015. Thus, this scenario is quite disturbing for the administration of justice, requiring very prompt action by the Hon'ble Law Minister.
How can the Hon'ble President of the ITAT, who is administrative head of the institution, function without the administrative support from the Vice-Presidents of respective Zones? The Federation has sent representations to three different Law Ministers during their respective tenures; however no action has been taken so far. If these timely appointments are not done, some of the members may retire only as members, though they were eligible for becoming Vice-President. The Hon'ble President who is administrative head of the institution needs proper recommendations from Vice–Presidents for improving the administration of justice, so that the ITAT delivers the other part of its avowed objective – 'Sulabhnyay'. The Federation has once again sent a representation to Hon'ble Law Minster to expedite the process of appointment of Vice-Presidents. We hope and trust the Government will acquiesce to the request of the tax Bar and appoint the Senior Vice-President and Vice-Presidents which will certainly help the revenue as well as the assesses, whose appeals are pending before the ITAT for a long time. Therefore, it is time now to act without any further delay.
Jai hind


Dr. K. Shivaram
Editor-in-Chief, AIFTP Journal
Reproduced with permission from the AIFTP Journal