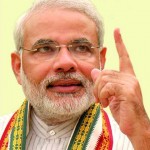 The author, an eminent senior advocate, is a long-time crusader for reforms in the field of taxation. He believes that the change in regime is an opportune time to address the evils plaguing the tax administration. He has addressed an open letter to the Hon'ble Prime Minister in which he has systematically set out all the core issues that require to be addressed. He has also prepared a detailed discussion paper which sets out the solution to several issues. He urges all stake-holders to vigorously support the process of reforms and to make their voice heard
Shri. Narendra Modi, Hon'ble Prime Minister of India,
We, the All India Federation of Tax Practitioners an Apex Body of tax practitioners of India, heartily congratulate you on being elected as the Prime Minister of India. Indeed it was a great revolution through democratic process.

Our Federation was established on 11-11-1976 by the blessings of former Chief Justice of India, Hon'ble Mr. Justice J. C. Shah and distinguished Jurist Late Shri N. A. Palkhivala. On the Federation's roll 121 leading Tax Associations from 16 States and 2 Union Territories are enrolled as association members. Most of the leading Senior Advocates and Chartered Accountants, who are practicing in Direct and Indirect Taxes in different parts of our country, are members of our Association. We have around 5700 individual members who are practicing in Direct and Indirect Taxes. One of the objects of the Federation is to make representations to Central / State Government and other concerned authorities on Direct and Indirect Taxes, in the mutual interest of both. Sir, just to recall a memorable event, we are pleased to state that when we made an representation to the then Hon'ble Prime Minster of India, Shri Atal Bihari Vajpayee to release a Commemorative Postal Stamp to pay our tribute in memory of Shri Nani Palkhivala, Hon'ble Vajpayeeji accepted our request and came down to Mumbai on 16-01-2004 and was pleased to release Commemorative Postal Stamp on Shri Nani Palkhivala.
Click here to download the detailed discussion paper on reforms to be carried out
Sir, we are confident that under your dynamic and visionary leadership, our country will achieve even greater heights in all fields and get global recognition. As stakeholders in nation building, tax professionals have a great role to play and are confident that the new government would be more open to objective suggestions from them to make our existing tax laws better and tax administration service oriented. We thus hope that through participatory and consultative approach which the new government seeks to adopt, tax professionals would get more opportunities for direct dialogue on issues concerning them and the nation as a whole.
As a first step in the above direction, we would like to present to the new government, in a nutshell, the following points on its agenda for immediate consideration:
1. Supreme Court Benches in four Zones or e-bench of Supreme Court can be an effective alternative for having four regional benches of Apex Court. e-Bench of Apex Court will help render speedy justice to the litigants thereby saving huge cost incurred on travelling back and forth to New Delhi;
2. Mobile Courts;
3. Mechanism for effective consultation before legislation is introduced;
4. Increase in superannuation age of High Court judges from 62 to 65 years;
5. Allocation of a separate fund for modernization of judiciary in the Finance Bill;
6. Mechanism to be put in place in respective Ministries to discuss and take action on suggestions made by the Apex Court, High Courts and other Judicial authorities;
7. Tax litigation in India – Vision and road map towards speedy justice -Measures to reduce tax litigation;
8. Income-tax Appellate Tribunal which is considered as Mother Tribunal of all other Tribunal deserves better support from the Government;
9. Transparency in appointment of members of Settlement Commission and appointment of professionals as Members of Settlement Commission;
10. Authority for Advance Rulings may be brought under the Ministry of Law and Justice – More benches may be constituted and scope of applications be broadened – Members of ITAT may be appointed as members of Authority for Advance Rulings;
11. National Tax Tribunal Act, 2004, which is under challenge before the Apex Court may be withdrawn.
12. Important conceptual issues under Direct tax law-Direct taxes code may not achieve the desired results , hence the proposal may be dropped
Sir, our suggestions above are in the interest of the Nation. Hence, the same may be considered by the Ministry concerned and put up before you for final decision. We, therefore, earnestly plead that opportunity be given to us, to provide to the Government on a continuous basis, suggestions after getting feedback from our members who too are eager to participate and exchange their views.
With great respect and best wishes,
Yours truly,
Jai hind


Dr. K. Shivaram
Editor-in-Chief, AIFTP Journal
Reproduced with permission from the AIFTP Journal, June 2014
Discussion Paper On Reforms To Tax Adminstration (117.7 KiB, 3,035 hits)