SPEEDY JUSTICE IN TAX MATTERS — PENDENCY OF TAX APPEALS ARE REDUCED IN MUMBAI.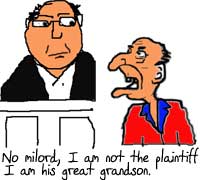 Our Constitution provides for an independent and efficient justice delivery system. No doubt there are delays in disposing the tax matters. On analysing the causes for delay one will find that delay is not because of courts but it is due to tax administration. In tax matters 70% of appeals are by tax department.
Statistics shows that, the Tax Benches of Bombay High Court, Hon'ble Justice Mr. F.I. Rebello and Justice Mr. J.P. Devadhar and Justice F.I. Rebello and Justice R.S. Mohite in the period 21st June, 2007 to March 2008, has disposed of 6,513 tax matters and admitted 963 matters (total 7,476) matters (Click here for details). The court working days for the period was 180 days giving average 415 matters per day has been disposed of. It may be for the first time such a large number of tax matters were disposed of. This has helped to reduce the pendency of tax matters before the Bombay High Court. At present the pendency of tax appeals is 2,600 and references is 2,100. If tax bench sits for full week to hear only the direct tax matters, the pendency of tax matters can be substantially reduced, this will help the assessee as well as the department.
The members of the Bar have also observed that lot of time of the court is lost just to find out what has happened in the earlier year, the department is not able to answer whether appeals are filed or not. To overcome such a situation the ITAT Bar Association has made a suggestion, that while filing an appeal the tax department and the assessee should file a fact sheet with certain particulars in the specimen proforma (Click here). If the same is furnished it will save substantial time of court and will benefit the assessee as well as department. It will also help to group matters involving common issues. This will also help the process of computerisation. If the experience is satisfactory the same may be implemented in other High Courts and also Apex Court. If Central Board of Direct Taxes takes some initiatives all pending tax matters before various High Courts can be computerised and within two years of filing of appeal the matters can be heard and disposed of. This will save tax-payers money and possibly we may not require proposed National Tax Tribunal. A thought for debate.
Dr. K. SHIVARAM
Editor-in-Chief AIFTP