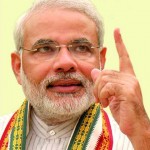 The author, an eminent senior advocate, is a long-time crusader for reforms in the field of taxation. He believes that the change in regime is an opportune time to address the evils plaguing the tax administration. He has addressed an open letter to the Hon'ble Prime Minister in which he has systematically set out all the core issues that require to be addressed. He has also prepared a detailed discussion paper which sets out the solution to several issues. He urges all stake-holders to vigorously support the process of reforms and to make their voice heard
Shri. Narendra Modi, Hon'ble Prime Minister of India,
We, the All India Federation of Tax Practitioners an Apex Body of tax practitioners of India, heartily congratulate you on being elected as the Prime Minister of India. Indeed it was a great revolution through democratic process.