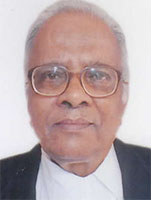 We are pleased to report that Shri. Arun P. Sathe, eminent senior tax advocate, has been appointed part-time Member of SEBI for a period of three years vide Notification dated 28.07.2015.
Shri. Sathe has appeared in a number of landmark matters in the Supreme Court and the High Courts such as CIT vs. Hindustan Bulk Carriers (2002) 258 ITR 399 (SC), CIT vs. Gabriel India Ltd (1989) 179 ITR 54 (Bom), CIT vs. LIC Housing Finance Ltd (2014) 367 ITR 458 (Bom) etc. He was designated Senior Advocate on 23.07.2005 and was President of the ITAT Bar Association from 2013 to 2014.
We are confident that Shri Arun Sathe will do full justice to the responsibility reposed in him by SEBI and we wish him good luck in that behalf.