At the National convention held on December 16, 2022 at Jaipur, Mr. Pankaj Ghia Advocate, Rajasthan High Court has been unanimously elected as the National President for the term 2023.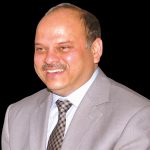 Mr. Pankaj Ghia is having professional experience of over 32 years in the fields of Indirect Taxes and Corporate Litigation. He is currently engaged in handling litigation, advisory, compliance, retainership along with advising clients, structuring transactions, conducting due diligence in the fields of taxation. He is appearing before the Rajasthan High Court and various other High Courts, Tribunals and other Appellate Authorities.
He is the Founder & Owner of GHIYA LEGAL. It is a firm providing complete Legal and Tax solutions.
He has been the Secretary General and the National Vice President of AIFTP. He is Immediate Past President of Rajasthan Tax Consultants Association, Past President of Tax Consultant Association of Jaipur, Member of the GST Committee constituted by the Government of Rajasthan, Member of a PAN India Network of like-minded Indirect Tax professionals named "GST World". He is on the panel of various trade associations as a GST Advisor for Trade & Industry Members and has representing various Advisory Committee in Rajasthan. He is presently also the Additional General Secretary of FORTI.
He is having a deep understanding, interest in academic discussions, upgradations and training. He has delivered more than 2000 lectures over most of cities in India and is also a regular attendee of various study courses. He has written various books on Rajasthan VAT and has written 7 books on GST.
Other office bearers of the All India Federation tax Practitioners for the term 2023 are Mr. Narayan P. Jain, Advocate Kolkata as Deputy President
Mr. Rajesh Mehta, Chartered Accountant, Indore as Secretary General
Mr. Vinay Kumar Jolly, Chartered Accountant, Jaipur as Treasurer
We wish the newly elected office bearers and National Executive Committee members all the best.