The Bar Council of India has issued a directive dated 27.03.2017 that all Bar Councils and Bar Associations should abstain from work on 31st March 2017 to protest the proposed amendments to the Advocates Act 1961 by the Amendment Bill 2017. It is claimed that the proposed amendments are "undemocratic" and "anti-lawyers".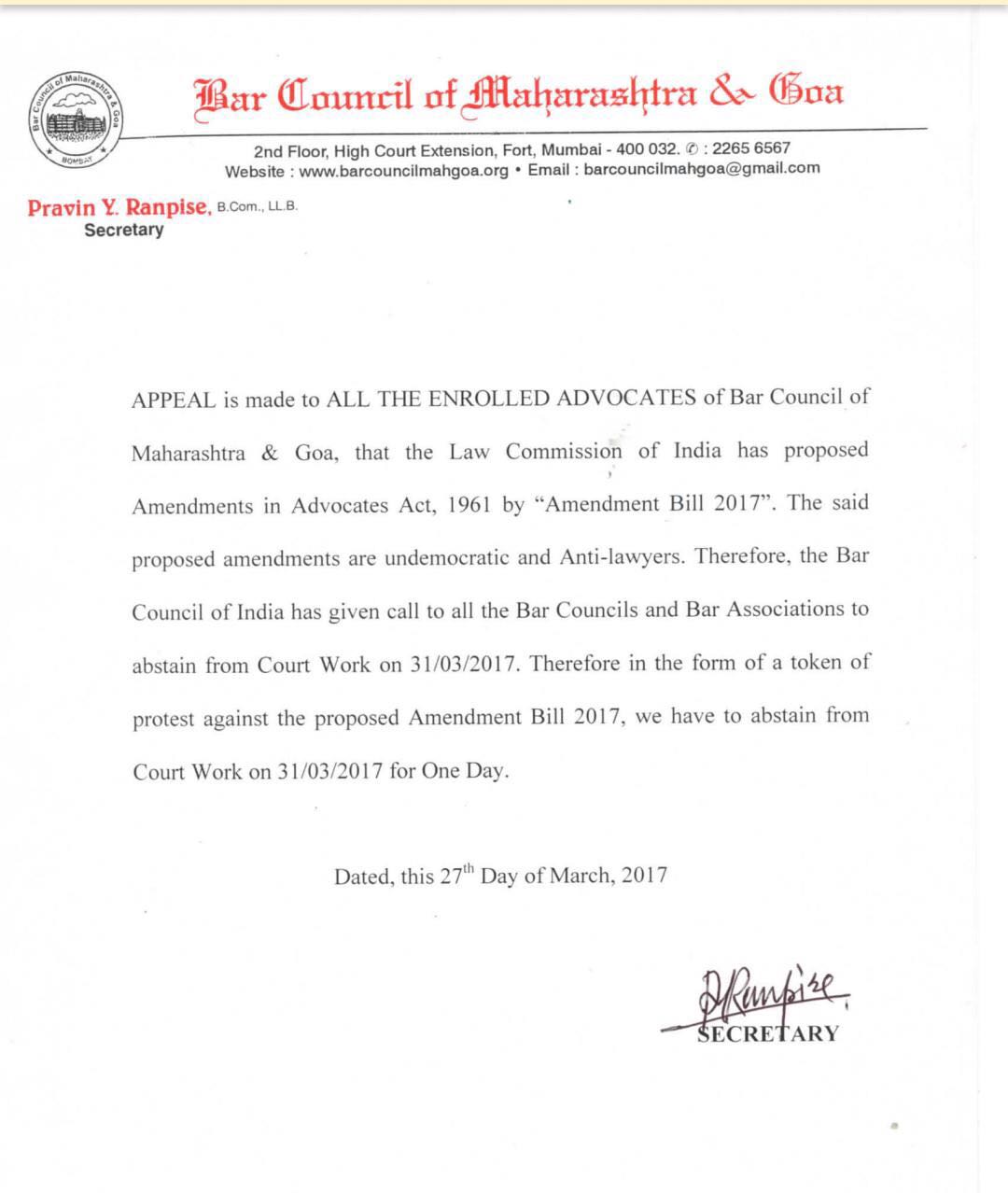 Ironically, the strike is to protest a proposal made by the Law Commission that bans lawyers from going on strike and penalizes those who abstain from appearing in Court during a strike.
According to the IE, the Bar Council of India has staged a somersault. Earlier, Manan Mishra, the President of the Bar Council, had recommended to the Law Commission of India that lawyers who indulge in unjustified strikes should be fined and have their licences suspended. However, following protests in front of his office on March 23, Mishra assured lawyers that he would take back his recommendation.
"The commission has undermined the independence of the bar, and made a provision which could compel lawyers to face disciplinary proceedings before a disciplinary committee of five members, none of whom could be an advocate," the Bar Council of India stated.
It is also claimed that the Bill has defined the term "misconduct" in a manner that any judge, judicial official or client can easily say that the behaviour of the lawyer is "unlawful, disgraceful or dishonourable," the Council added.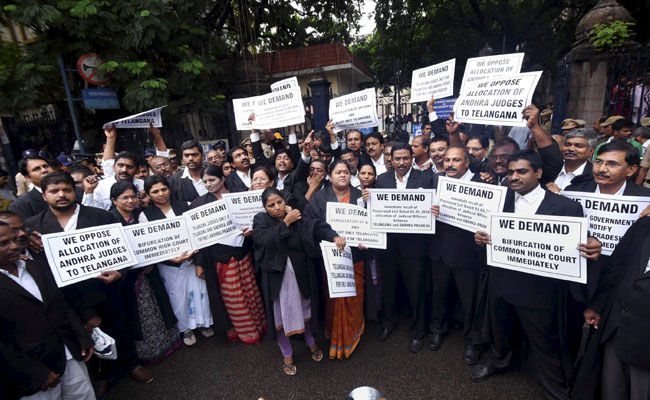 The Supreme Court lawyers have decided that they will not participate in the strike but will extend their support to other lawyers by placing a white ribbon on their coat as a mark of protest.
On an earlier occasion when lawyers went on a "Jail Bharo Abhiyan" to protest numerous grievances, eminent lawyers like Fali S. Nariman, K. K. Venugopal and others condemned the move on the basis that lawyers are not entitled to hold "courts and litigants to ransom by refusing to attend Court".
There are also numerous judgements of the Supreme Court where it has been made clear that "The lawyers have no right to go on strike or give a call for boycott, not even on a token strike" (see Dear Advocates, How You Can Go On Strike When Supreme Court Has Banned It?).