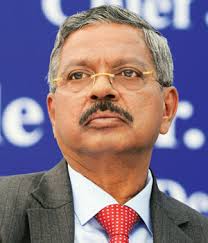 Hon'ble H. L. Dattu, Chief Justice of India, has sent the clear warning that the prevalent adjournment culture is one of the main reasons for the huge pendency in the Courts.
The Learned Chief Justice of India has asked Judges of all courts to discourage the practice of frequent adjournments sought by lawyers to ensure speedy justice. He pointed out that the practice of discouraging adjournments by the Supreme Court had increased the disposal rate of cases in the Supreme Court to an all time high. He emphasized that 83,013 cases were disposed of in 2014 at an average of 227 cases per day.
It may be noted that the phenomenon of Judges decrying the adjournment culture is not a new one. In January 2008, Justice Swatanter Kumar, the then Chief Justice of the Bombay High Court had remarked "This is an unhappy state of affairs" as the day progressed and more requests for adjournment came in, with most of them being sought due to the absence of counsels or lack of preparation by lawyers. The Bench had to rise at 4 pm itself as no lawyer was prepared to argue any matter.
The same sentiment was also expressed by Justice R M Lodha, the former Chief Justice of India. On his very first day in office as Chief Justice of India, the learned Judge strongly conveyed that hearing in cases would not be adjourned on the mere asking of lawyers. "The culture of adjournment has to go. Seeking adjournment of scheduled hearing of cases at the drop of a hat must go. Unless a lawyer falls very ill, requests for adjournment must not be made" the former Chief Justice was reported to have said.
It is worth noting that even in the Tribunal, Justice (Retd.) Dev Darshan Sud, President, had passed an order stating that adjournment applications should be filed at least three weeks in advance and be accompanied with an affidavit. However, in view of representations by the Bar, the learned President agreed to keep the said order in abeyance until further orders.
The onus is now on the Bar and the litigants to ensure that adjournments are not sought on frivolous grounds and all attempts are made to ensure speedy disposal of matters.