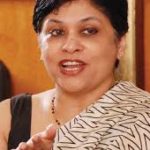 Hon'ble Rani Singh Nair, the Chairperson of the CBDT, has addressed a letter dated 17th August 2016 in which she has stated that timely and proper disposal of public grievances is one of the hallmarks of good governance and that CBDT must strive to accomplish this within the timelines laid down by the Government.
The CBDT Chief has noted that as on date there are 3738 CPGRAMS grievances pending out of which 1073 grievances are overdue i.e. pending beyond the prescribed period of 60 days for disposal. They include 4 grievances which are overdue beyond 1 year, 137 grievances overdue beyond 6 months, 390 grievances which are overdue for a period between three to six months and 542 grievances pending over 2 months to 3 months.
She has stated that as per the Central Action Plan 2016-17, it was communicated that all public grievances pending as on 30th April, 2016 were to be disposed of by 30th June, 2016.
The Chairperson has regretted that the Officers have not disposed of such grievances within that timeline.
It is further stated that a review of status of public grievances may come up in the next PRAGATI interaction to be held by the Hon. Prime Minister on the 24th August, 2016. The officers have been directed to ensure that all grievances pending beyond 60 days are disposed of expeditiously. It is also directed that the number of grievances pending beyond 6 months should be brought down to zero before 24th August, 2016.