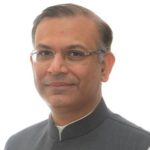 The Narendra Modi Government has sent a bone-chilling warning to all income-tax officers that they will have to pay a steep price if they continue with their nefarious activities of harassing taxpayers with the illicit objective of extorting money from them.
It may be recalled that in just the past few weeks, several officials of the high rank of Chief Commissioner of Income-tax were caught red-handed by the CBI for extorting money from hapless taxpayers on the threat of launching bogus cases against them.
After Sailendra Mamidi and Anil Goel, both high-ranking Chief Commissioners of Income-tax, Santosh Jangre, the Joint Commissioner of Income-tax, Mumbai, was arrested by the CBI for alleged corruption (See Despite "Anti-Corruption Pledge", Income-Tax Dept Remains Den Of Corruption. After Two CCsIT, JCIT Held For Corruption).
Unfortunately, the law is on the side of the accused. The Supreme Court has ruled in P. Satyanarayana Murthy vs. Dist. Inspector of Police that "proof of demand of illegal gratification" is essential for prosecution of the accused. In the absence of definitive proof of demand of a bribe, the accused walk away scot-free. The fact that they are caught red-handed with the bribe hidden deep in their pockets is irrelevant, the Supreme Court has ruled.
Further, the legal process takes several decades to reach finality and the accused are able to take advantage of the delay to destroy incriminating evidence.
Fortunately, the Government has decided to not wait for the legal process to run its tortuous course. Instead, it has dismissed the accused officers from service.
The press release issued by the Government reads as follows:
"There is a general perception that no action is taken against the defaulting tax officials for their non performance as well as in case of harassing the tax assesses among others. The present Government has taken various steps to change this perception following the principle of good governance. After the present Government took over two years back, it has taken strict action against such revenue officers/officials in order to fix their accountability.
For the first time, 33 officers / officials of the Revenue Services, including seven Group 'A' officers, have been prematurely retired for non-performance under Rule 56(j) of CCS (Pension) Rules. Further, 72 officers / officials have been dismissed including six Group 'A' officers, in other departmental/ disciplinary actions in the last two years."
The names of the officers who have been dismissed have not been revealed.
Jayant Sinha, the Union Minister of State for Finance, also announced this news on twitter:
For the first time, strict action taken against defaulting & nonperforming Revenue officials.
72 dismissed, 33 retired prematurely!

— Jayant Sinha (@jayantsinha) May 6, 2016
Several taxpayers welcomed the news with a sigh of relief:
. @jayantsinha Excellent job. This would generate some fear and sense of responsibility among others.

— Arnab Goswami (@the_sashiks) May 6, 2016
.@jayantsinha What about the corrupt ones? They blackmail companies with threat of disallowance and seek gratification to overlook it

— S K Swamy (@skswamy) May 6, 2016
@jayantsinha @PiyushGoyal Thank you Sir. Pls address the corruption and harassment they do, especially to middle class tax payer.

— Laxmi Lobo (@Online_Florist) May 6, 2016
@jayantsinha fixing the accountability and time limit for completion of work would be the best option to increase their effectiveness

— CA Pinkesh Chhajed (@CAChhajed) May 6, 2016
However, a few taxpayers were skeptical that the belated move by the Government could be yet another "joomla" or eyewash.
"just 33? This is like emptying out the chennai floods with a teacup" one harassed taxpayer said.
@NayantaraRai just 33? This is like emptying out the chennai floods with a teacup

— Suresh R (@iamabofh) May 5, 2016
@NayantaraRai Have you confirmed, or will it later come out it was another PR jumla like #ModiSlapsChina and #ModiSlapsHurriyat?

— Rakshasa (@congi_troll) May 5, 2016
@NayantaraRai why not start investigation into their assets to check if they made wealth out of bribes

— AshishBhadani (@AshBhadani) May 5, 2016
Be that as it may, the sincerity of the Government in cleaning up the Augean stables will be shown when several hundreds more corrupt and incompetent officers of the income-tax department are summarily dismissed from service!