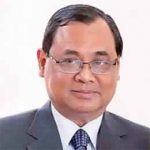 Hon'ble Chief Justice of India Ranjan Gogoi has indicated a touch stance towards the practice of judges taking frequent leave from work.
According to the ET, the learned CJI has announced a new "no leave" formula for judges during working days of courts to tackle the large case pendency clogging the wheels of the three-tier justice delivery system.
Errant judges to be dealt with
Justice Gogoi has made it clear that there will be a new regime to ease the burden of three crore cases pending in the Supreme Court, high courts and trial courts. Within a week, he interacted with collegium members of each HC — the chief justice and two most senior judges through video-conferencing to prescribe some strong medicine to reduce pendency.
CJI Gogoi prescribed an even more bitter dose for judges who fail to adhere to the regime he has laid down, telling chief justices of HCs to withdraw judicial work from errant members of the court. He told high court CJs that they must inform him about judges defying the new work discipline and promised the SC will deal with them individually.
Judicial officers cannot attend events on working days
Apart from insisting that no HC judge or subordinate court judicial officer would be permitted to take leave on working days except in emergencies, CJI Gogoi also frowned on them attending seminars or official functions on working days as these encroached into time to prep cases scheduled for hearing the next day.
Justice Gogoi is known for his thoroughness with case files and does not allow advocates to weave stories in their arguments as he shoots facts at them.
No LTC during court working days
Following up the video-conferencing with an official letter, the CJI also barred the judges from taking LTC during court working days, which would mean judges will need to plan family holidays much in advance and coordinate with 'brother judges and chief justice' for availing of the leave.
The ET stated that at present, SC judges get three LTCs a year as against two in a block of four years for top bureaucrats.
In 2013-14, then CJI P Sathasivam had scrupulously adhered to while advising colleague judges not to go on visits abroad during court working days.
Disposal of cases to be monitored on daily basis
After placing the judges in the rigour of work discipline, the CJI told the HC CJs and senior judges to immediately take up measures to fill large number of vacancies. CJI Gogoi told them that the case disposal in subordinate courts needs daily monitoring, which till date was done only on quarterly basis.
He also said he and his colleagues are exploring the possibility of monitoring on daily basis the case disposal mechanism in trial courts, which account for bulk of the pendency at nearly 2.6 crore cases.
infructuous cases to be weeded out
On reducing pendency in HCs, the CJI asked CJs to take stock of pending cases and as the first measure, weed out those which have become infructuous over a period of time. The next step is to identify appeals filed by those lodged in jail after a trial court convicted them in criminal cases.
Those which are pending for five or more years, must get listed immediately and disposed of after hearing parties, he advised and asked the CJs to send him details of cases in this category.
Avoid extraneous considerations when selecting judges
The ET further stated that the CJI also advised the HC collegium to choose the best possible candidate while recommending names for appointment as judge of the HC and asked the CJ and two most senior HC Judges not to get influenced by any extraneous consideration while making selection of persons for judgeship.
Vacations should be scrapped
According to some readers who commented on the ET story, the practice of going on vacations during summer, which was prevalent during British Raj, should be scrapped.
It is suggested that Courts should work for 6 days a week.
Some also suggested that Courts should start using technology and hear the witness and accused through video conferencing and record the entire proceedings so that the witness don't turn hostile at a later stage of the proceedings.