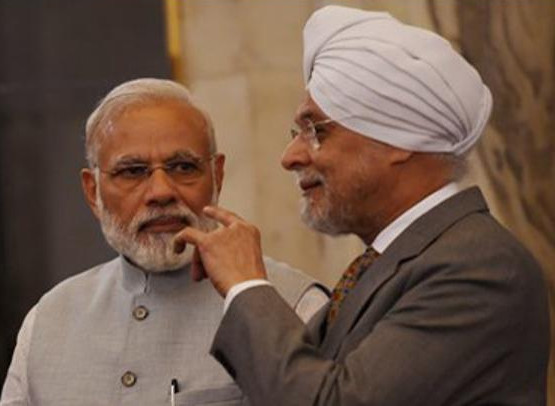 (Hon'ble Chief Justice of India JS Khehar with Prime Minister Narendra Modi)
The first step towards ushering in digital and paperless courts has been taken by way of the inauguration of the Supreme Court's Paperless, Digital Management System.
The Supreme Court's Integrated Case Management Information System (ICMIS) was inaugurated in a function attended by Prime Minister Narendra Modi, Chief Justice of India J.S. Khehar, other eminent judges, Law minister Ravi Shankar Prasad and other dignitaries.
The new system, aimed at serving as a digital repository for case-related information, can be accessed at www.sci.gov.in.
The salient features of the new system are as follows:
Online data retrieval
The new system implemented in the Supreme Court will enable litigants to access data and retrieve information online.
End of voluminous paper books
The system is the first step to ending the age-old practice of filing voluminous case records.
The Supreme Court will collect all records electronically from lower courts and high Courts. This will dispense with the requirement to file printed copies in the Supreme Court.
Integration of all 24 High Courts and lower Courts
The digital system will enable the integration of all the 24 high courts and the subordinate courts with the Supreme Court.
This step will help usher transparency, reduce manipulation and help the litigant know about the progress of the case on a real time basis.
Central & State Governments will be informed of litigation
The Central and State government departments are respondents in most cases filed in the Supreme Court. The new digital system will let these departments know if they have been made party to the case and help them prepare accordingly.
Court fees calculator and online payment gateway
The system enables the court fee and process fee to be calculated online. This will help the litigant be aware of the cost involved.
There is also an online gateway for payment of court fee and process fee.
The system will also help the bar and reduce the workload.