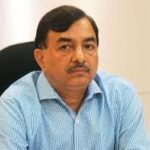 Hon'ble Sushil Chandra, who has been recently appointed as the Chairman of the CBDT, has got off to a flying start. He has issued a detailed communiqué to the Income-tax department in which he has set out the road map that has to be followed over the next six months.
The learned Chairman has emphasized that one of the priorities is "Maximising revenue collection". It is stated that "Every possible step needs to be taken for not only achieving the budget collection targets but also exceeding the same". It is also stated that the priority is on "Delivering quality tax payer services". It is emphasized that not only should the grievances be redressed quickly but the reasons for the grievance should be analyzed and removed from the root.
Several other clear-cut action points have been identified.
At the end, the learned Chairman has promised that he will work to live up to the expectations of the Government and the Nation.
We wish the new CBDT Chairman good luck in his post.